45 Awesome Inexpensive Things Amazon Reviewers Say They Get Tons Of Compliments On
We only recommend products we love and that we think you will, too. We may receive a portion of sales from products purchased from this article, which was written by our Commerce team.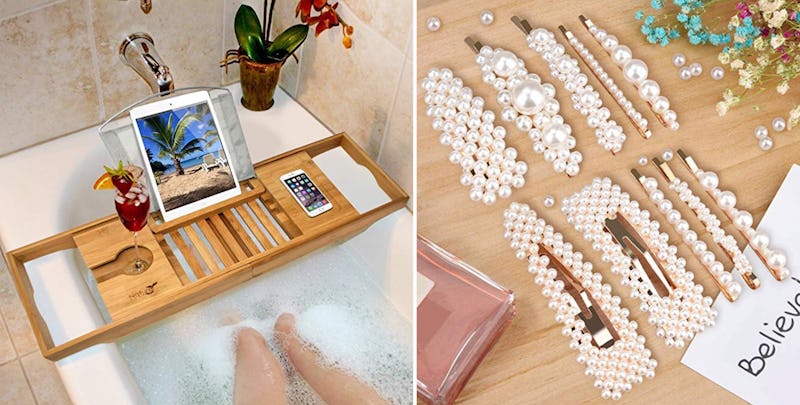 Amazon
There's no such thing as a free lunch, but some of this inexpensive stuff on Amazon that scores high with reviewers is beloved here at Bustle, too. You may not be able to get a ham and cheese on rye gratis, but the high-quality stuff on today's list of really, truly good buys will make you feel like you're #winning.
If you haven't shopped the AmazonBasics line yet, you need to give the products a try, because this Dutch oven is the epitome of what I'm talking about here. It's a dead ringer for the fancy French model down to the fact that it weighs about a kajillion tons, but it costs a fraction of the price. I made avgolemono the first weekend I had mine and my arms felt like I'd done about 20 sets of curls, but it performs like a dream and it's gorgeous.
I've also added some Earth-friendly items to today's roundup, centering on products crafted from renewable, sustainably harvested bamboo. I go through cheeseboard phases every once in a while because making cheese boards is like painting except with Gouda, Gruyère, and prosciutto instead, and this board is perfect. Then there's this mat that's perfect for use indoors or out. Or sleep in your bamboo with these sheets that are as soft as clouds.
Those are just a few of the awesome items you'll find below, so start shopping and then wait for the compliments to start rolling in.
This article was originally published on