11 Ways Non-Black People Can Be Stronger Allies On Juneteenth
Actions speak louder than words.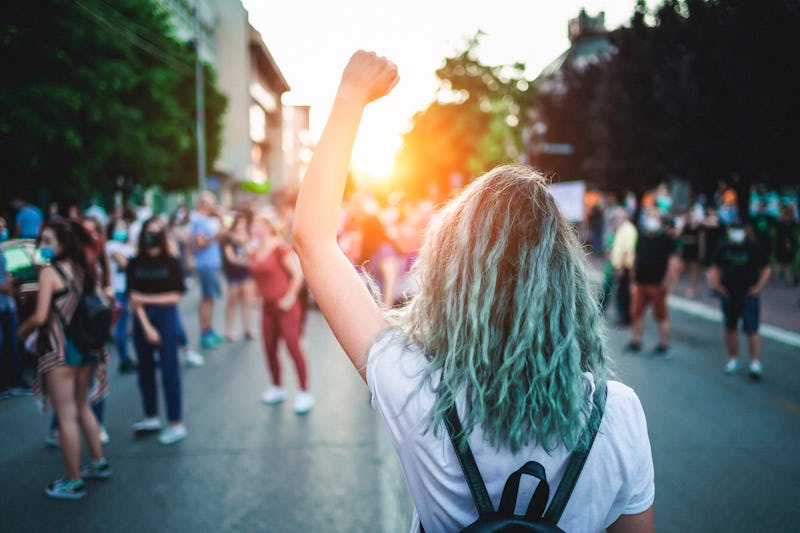 LordHenriVoton/E+/Getty Images
Black Americans, particularly southern Black Americans, have been celebrating the June 19 holiday known as Juneteenth for decades, as it commemorates the ending of slavery. But it was in the wake of this country's racial reckoning in 2020 that the once-underrepresented historical event became a federal holiday in June 2021. Fighting for the liberation and uplifting of Black communities is one of the best ways allies can honor the day. There are several important actions non-Black people can take on Juneteenth to honor and support Black Americans.
You might think Juneteenth marks the anniversary of the end of slavery in America, but that's not entirely correct. Abraham Lincoln's Emancipation Proclamation was signed in 1863, but June 19, 1865 is celebrated because that's when word of freedom arrived in Galveston, Texas, freeing the enslaved people there more than two years later. Even then, many people were still enslaved for years.
Black Americans often celebrate Juneteenth with parties, fireworks, and a whole lot of food, especially those that live in the south. Of course, if you're not a member of the Black community, you might feel out of place celebrating the holiday. Still, it's a great time to be an ally, so here are 11 ways non-Black people can show their support on Juneteenth and everyday.
This article was originally published on