5 Airbnbs You'll Recognize From Your Favorite 2000s Movies & TV Shows
Bella Swan, I'm taking over your room.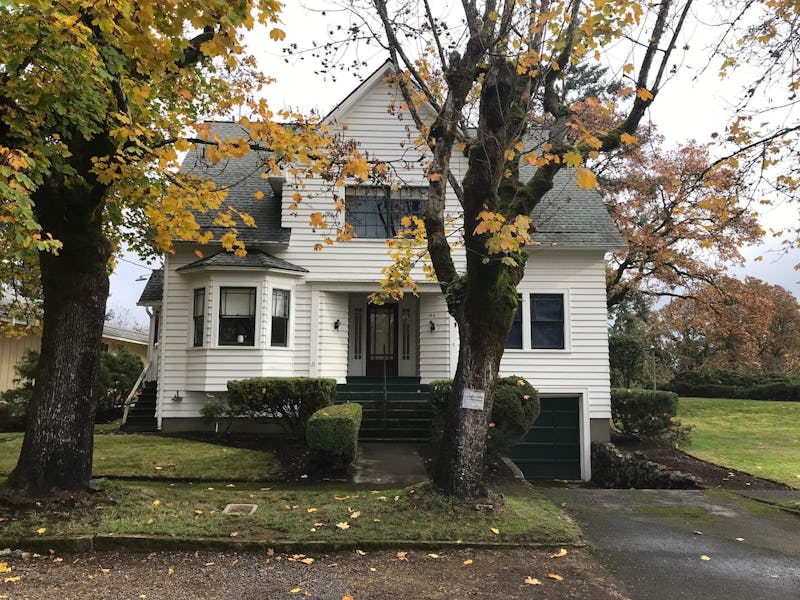 Airbnb
Airbnbs are a godsend for when you'd rather skip the touristy vibe of a hotel and stay somewhere that makes you feel like an actual Brooklynite. But if you find yourself constantly reliving iconic 2000s pop culture moments, you can stay in Airbnbs that will make you feel like a Hogwarts student.
Yep, that's right, you can stay in properties that were used as sets from some of your favorite 2000s films and TV shows. Thinking about a trip to the UK? Book a stay in Harry Potter's childhood home. Is Los Angeles more your style? Good thing the Italian-like villa in Los Feliz used on the set of Entourage is yours to rent on your next vacation. Some of the coolest Airbnbs used in 2000s movies and TV shows are all absolutely available for your stay from the vacation rental company.
Not only do some of the homes have luxurious accommodations — think free breakfast, huge pools, gorgeous locations — they allow you to feel like you're on set of some of your favorite films and TV shows. But please, promise me, if you book a stay at Twilight's Swan House, you have to take a photo in the "lookout" room where Bella catches a glimpse of her vampire cutie, Edward.
Here are five Airbnbs used in 2000s movies and TV shows that you can book a stay in right now.