12 Funny Instagram Captions To Use On April Fools' Day If Pranks Aren't Your Thing
Here's what you should be posting on April 1.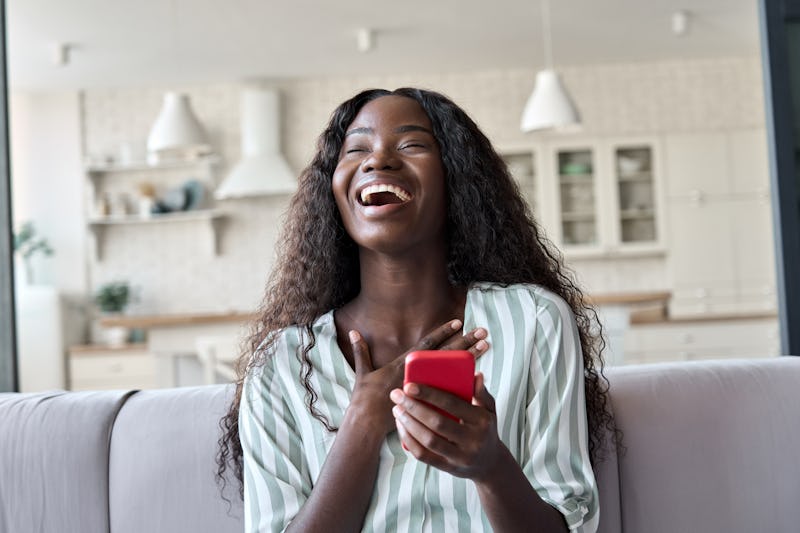 Shutterstock
The beginning of April means a lot of things: the promise of warmer weather soon to come (unless you're lucky and it already exists!), longer days and shorter nights thanks to the Spring Equinox, flowers blooming out of the ground and on the trees, and adorable little baby animals being born everywhere. But it also means something that's a little less sweet and innocent: April Fools' Day. April 1 is better known as April Fools' Day, the one day a year when pranks are encouraged by everyone, even someone like your boss or a random huge company. It's a day when you can't trust anything you hear or anything you see on the internet, and it can be a struggle, to be honest! If you want to post about your own prank or something about the holiday, you can share one of these punny April Fools' Day Instagram captions with a photo and at the very least you'll get some likes out of it.
If you're feeling less than enthused about April Fools' Day, then getting some Instagram engagement might help lift your spirits. It's also interesting to think about the history of this weird holiday. Some historians think it may date back to 1582, around the time when France switched the Julian calendar to the Gregorian calendar, which meant a lot of people didn't realize that the start of the new year had moved to Jan. 1 instead of the last week of March through April 1. Those people basically became a joke to everyone else.
There are other theories that April Fools' Day has roots in the ancient Roman festival called Hilaria, which was celebrated at the end of March when people dressed up in disguises. Some think the holiday is linked to the Spring Equinox because of the unpredictable weather that often comes with the beginning of spring.
Whatever the case, this is a holiday we basically all celebrate now, even if we don't really want to, so it's best to just embrace it! Take a photo and use one of these April Fools' Day puns as your Instagram caption.
This article was originally published on