Here's How to Pose In Those Bachelorette Party Group Photos
No basic photo opps allowed.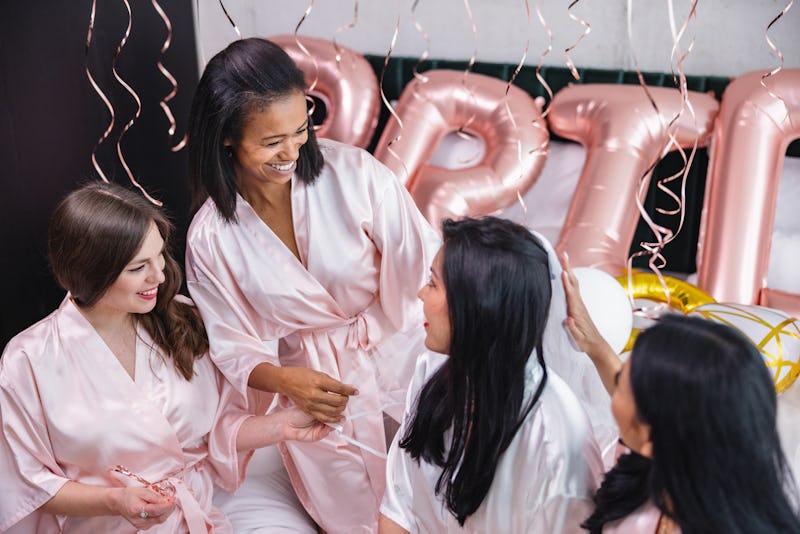 AzmanJaka/E+/Getty Images
Your bachelorette party is sure to create unforgettable memories that'll last a lifetime, and the photos you take will live on for years to come. For that reason, you'll want your squad to be on their posing A-game all weekend long. But getting the shot is easier said than done when you're in a large group, especially if not everyone in your bridal party knows one another. Thankfully, TikTokers are spilling their secrets on how to properly pose for bachelorette party pictures, and you can put their tips to the test with these five TikTok-approved group photo hacks.
It's not too much to ask for the snaps from your bachelorette weekend to be as exciting as your group of friends. But there are only so many poses you can do when you're taking a group photo — or so you thought. Yup, gone are the days of relying on the college-coded sorority pose. Say goodbye to the awkward shoulder-to-shoulder stance that automatically makes everyone look uncomfortable. From creating visual interest to incorporating props, these hacks are guaranteed to produce the perfect pic every time and please everyone in your bridal party in the process. As long as you're willing to get a little get creative, your photo opp results are sure to be timeless.