8 TikTok Accounts Every Royal Fan Needs On Their FYP
We're here for the RoyalTEA.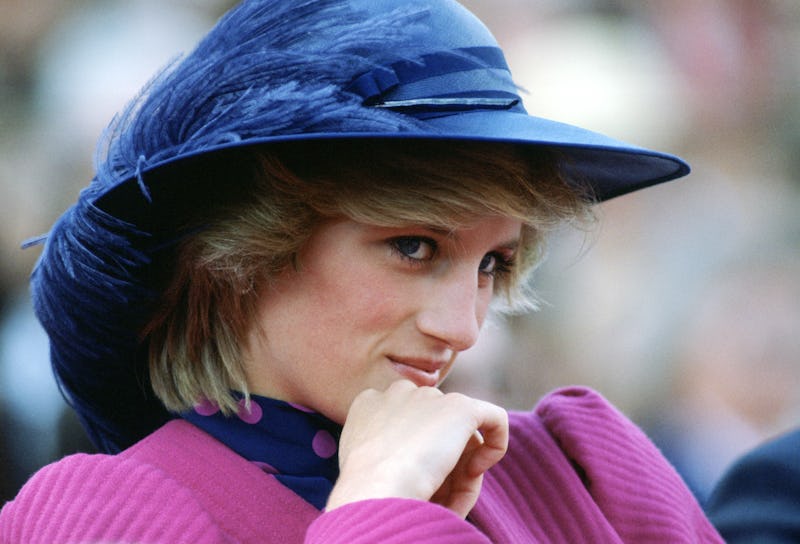 Tim Graham/Tim Graham Photo Library/Getty Images
TikTok is home to just about every niche interest under the sun, and 'Royal TikTok' is no exception. If your 'For You' page hasn't directed you there yet, not to worry, we'll give you the down-low on everything happening on the royal-family themed side of the platform.
With over 4.2 billion views associated with the hashtag #royalfamily, Royal TikTok is the name given to the community of fans documenting the prestigious family's most beloved moments and is a quickly growing presence. From conspiracy theories to Diana's most iconic outfits, fans across the world curate their favourite moments from the Windsors, racking up millions of likes and views. In the past fans have discussed everything from Christmas traditions to funny moments, and following the Queen's death on Sept 8 2022, the community also became a place to remember her legacy and key milestones from her long reign. A number of humorous posts – including this footage of fashion designer Stella McCartney not being sure how to greet the new king – also show a lighter side to royal life.
The royals bring millions of pounds and millions of tourists to the UK. According to The Royal Collection Trust 2019-2020 annual report, a record 3,285,000 people visited the official residences and a whopping £49,859,000 was generated. Forbes estimated that between tourism, land and property, the royals contributed around £19 billion to our pre-lockdown economy. With the much-anticipated release of the Duke and Duchess of Sussex's Netflix docuseries Harry & Meghan on Nov. 8, royaltok will likely experience a new wave of questions regarding the inner workings of the British royal family, as the couple shed light on their experiences within the royal sphere.
If you want to keep up with all things royal on TikTok, we've got you covered. Here are some of the most popular Royal TikTokers on the platform, and everything you need to know about them before you hit the follow button.
For Royal Drama Explainers
Amanda Matta, or @matta_of_fact as she's known on TikTok, is one of the largest royal family content creators on the platform, the Pennsylvania based superfan has something for everyone on her page, from comedy sketches to vintage royal memorabilia and breaking down the headlines, Matta is a go-to for everything she calls "RoyalTEA".
For Fans of The Late HRH & Her Son, King Charles III
With over 230k followers and millions of likes, @theroyalfamilytiktok is a one-stop shop for watching the royals in action. Curating clips from speeches, events and heartfelt moments between the late Queen and her son King Charles III especially, this account is perfect for fans of the senior members of the family.
For A Cake Fit For A Queen – Including The Queen
This viral video of the late Queen "cutting" her jubilee cake did the rounds on TikTok in May 2022, and for good reason – the energy she brings to the occasion is simply iconic. To be fair, it did look like a very heavy knife. If it's inspired you to have a go at your own Platinum Jubilee cake, Bake Off favourite Crystelle Pereira has you covered. Her red, white and blue decoration looks easy enough to recreate at home – and hopefully you can find someone to slice it for you, as Her Majesty recommended.
For Expert Etiquette
Grant Harrold, former butler to King Charles and current royal commentator, has a lot of etiquette tips and tricks to share over on TikTok. He can be found on @the_royal_butler and he really has every scenario covered. Find out how to enjoy a martini the correct way (hint: it's all about the temperature of the glass and how you hold it) or how to fold your pocket handkerchief.
For Royal TBTs
For those who want a blast from the past, this account has got it sorted. @Royalfamilysupporters has gone through the archives to find footage from the late Queen's youth, including her 21st birthday speech, wedding day to Prince Philip, and her coronation.
For The Material Girls (And Guys)
Although royal fashion might seem prohibitively expensive, it's still a great place to find style inspiration. @ohforphucksake looks at outfits old and new, and asks all the big questions like – how do you pronounce Princess Eugenie's name?
For Lovers Of Meghan & Harry
For a more modern take on royal TikTok, @sussexsquad is a Harry and Meghan supporter's dream. Spotlighting videos from the Sussexes' many royal visits and the more intimate moments with their children, this account is a heartwarming glimpse into the couple's new life together in the states.
For All Things Princess Diana
Princess Diana is a shining star of royal TikTok, often loved and remembered by the royal community. Both @liltellis and @princess_dianaclips of these accounts aim to keep her memory alive, mainly documenting Diana's time as part of the royal family.
This article was originally published on