60 Cheap Things On Amazon That Are Effing Amazing
We only recommend products we love and that we think you will, too. We may receive a portion of sales from products purchased from this article, which was written by our Commerce team.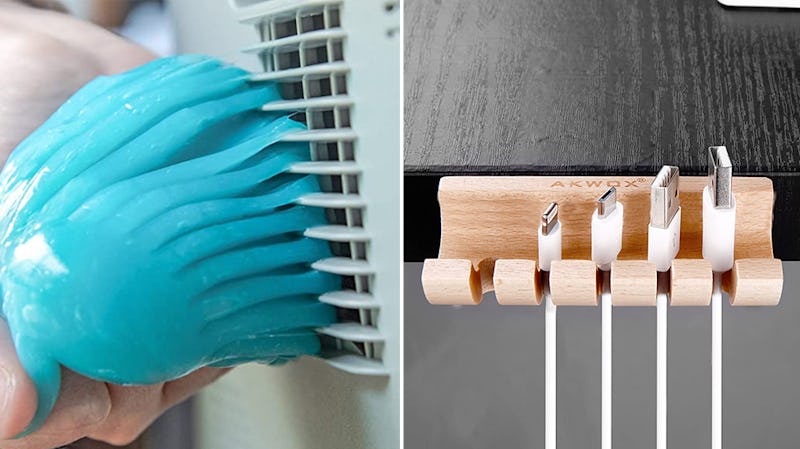 Amazon
Whether you prefer to shop IRL or online, we can probably agree that the thrill of finding the exact thing you need is one of the most satisfying parts of shopping (surpassed only by getting a great deal). The good news? This collection of the best cheap finds on Amazon combines both of these thrills into one comprehensive list. Seriously, the products I've included are effing amazing.
What you'll find here is a list of things that will make you think, "I never knew I needed that," or even, "this is a perfect gift," and "I can't believe so many people read my mind and invented all of these things that are perfect for me and then put up for sale at budget-friendly prices." OK, maybe that last one was just me, and maybe it was mostly what I thought when I read about the adjustable fanny pack that can also be a crossbody bag (and the super cute animal door stops). Still, I'd wager that there's a little something for everyone here.
So if any of my friends are reading this, please don't be surprised if if I start texting you about the wonders of a scalp massager seemingly out of the blue — or even if you spot a few of these in my home the next time you visit. It's not as random as it seems.
This article was originally published on