50 Cheap Things On Amazon You'll Get A Ton Of Use Out Of
Extremely handy gadgets — and all under $30.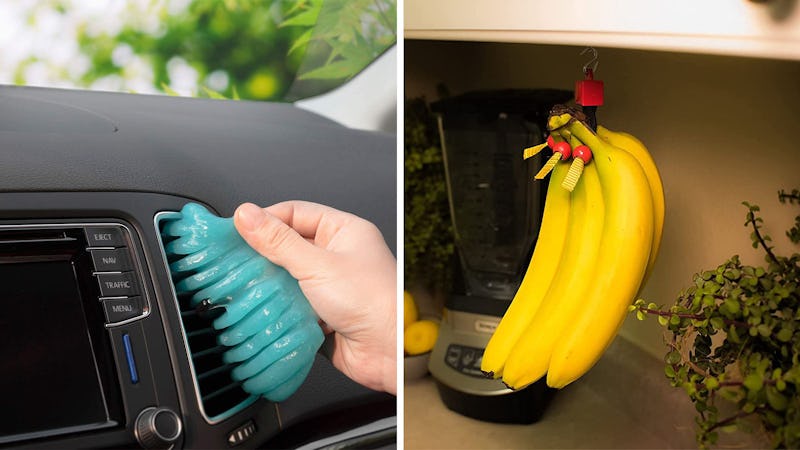 We may receive a portion of sales if you purchase a product through a link in this article.
After several higher-than-expected credit card bills, I finally made a deal with myself: I can still buy whatever I want, as long as it's 1. something I'll get a ton of use out of, and 2. affordable. That means no impulse purchases, and absolutely no chances on stuff with zero reviews. And since my bill is looking pretty great this month, I figured I'd share all the cheap but useful thing on Amazon that I've been taking a look at lately.
From screen magnifiers that make it easy to watch videos on your phone to collapsible trash cans for your car, I think I've truly discovered every useful gadget that's worth your money. And if neither of those strikes your fancy, don't fret — I've still made sure to include a little something for everybody. There are outlet extenders with built-in USB ports for easy charging to invigorating bath fizzies formulated with hydrating shea butter. Take it from me: There's nothing quite like relaxing with one in the tub after a long day.
And don't worry, I've made sure that practically every useful gadget in this list is less than $30. So what are you waiting for? Like I said, those bath fizzies are perfect for your next post-work soak in the tub.
This article was originally published on