23 Christmas Friendship Quotes That Embody The True Meaning Of The Holiday
"Of all the gifts, love is the greatest gift."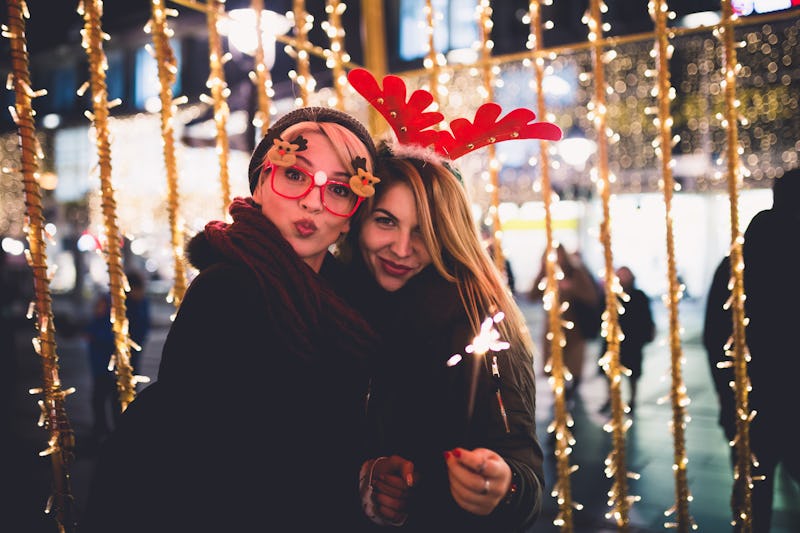 Shutterstock
Every year, as soon as Thanksgiving dinner leftovers are wrapped up, most people's attention immediately turns to the next major holiday on the calendar: Christmas. 'Tis the season, right? A marathon of eating, drinking, and socializing — what's not to like? If you need a little nudge to get into the holiday spirit (or you're just looking to get your heart warmed) check out these Christmas friendship quotes. Whether you text them, use them as Instagram captions, or write them on a card, these heartfelt quotes are guaranteed to express how much you appreciate your BFF.
While, for many folks, the holiday season is all about gift-giving — and trying to score major Black Friday and Cyber Monday sales — this time of year also gives you the opportunity to bring happiness to those you hold close. Christmas cheer, anyone?
So the next time you need to bah-humbug about the holidays and their toll on your bank account, give your best friend a call and let them know how amazing you think they are. There's nothing more "holiday" than that. Below, you'll find 23 Christmas quotes about friendship that embody the true meaning of the holiday.
Additional reporting by Mia Mercado and Lauren Grant
This article was originally published on