6 Confidence Manifestation Rituals To Help You Become Your Best Self
Embrace the power of the new moon.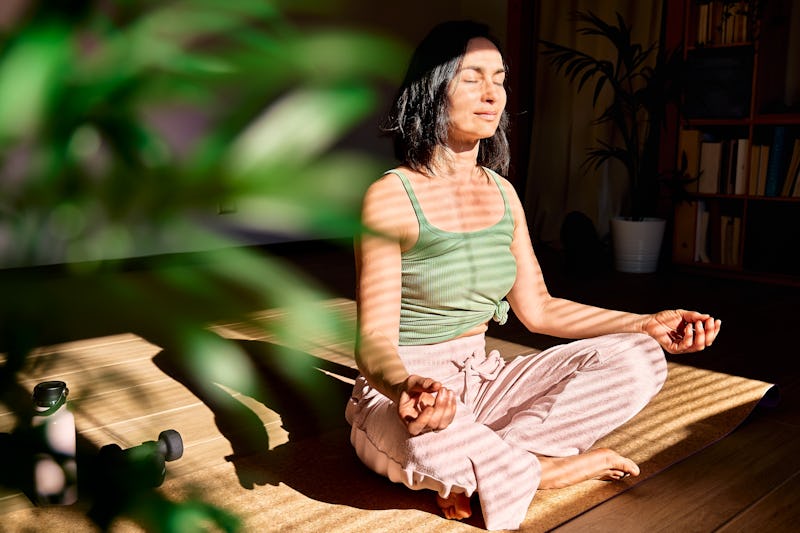 Shutterstock
There are tons of books and articles out there telling you how to manifest the partner of your dreams, the ideal house, or money and abundance. But it's important to remember that you can manifest pretty much anything you want, including changes that you want to make personally. If one of your big goals for the new year is to be more confident, you can make that happen. All you have to do is start a confidence manifestation ritual.
"Confidence is sexy, contagious, and a bundle of feelings and emotions which convey courage, optimism, faith, and positivity," Jill Nuit, spiritual counselor, tells Bustle. "We all have moments of doubt or occasionally lose our way. Anyone can benefit from ritually building or expanding their confidence."
Like any manifestation practice, it's important to get clear on what you're trying to bring into your life and why. However, unlike manifesting your dream career or a text from your crush, confidence is internal. According to Emily Newman, psychic reader and spiritual healer, you may have to put in a little extra work to get your mind aligned with your desire. Because of that, confidence manifestation rituals are "an excellent idea" if they're done for something positive like growth. However, "your manifestation may backfire if it is backed by negative energy like jealousy or insecurity."
If you're set on becoming more confident, here are some manifestation rituals and ideas you may want to try.
Sources
Emily Newman, psychic reader and spiritual healer
Jill Nuit, spiritual counselor