Here's Your Daily Horoscope For February 1, 2023
Two heads are better than one.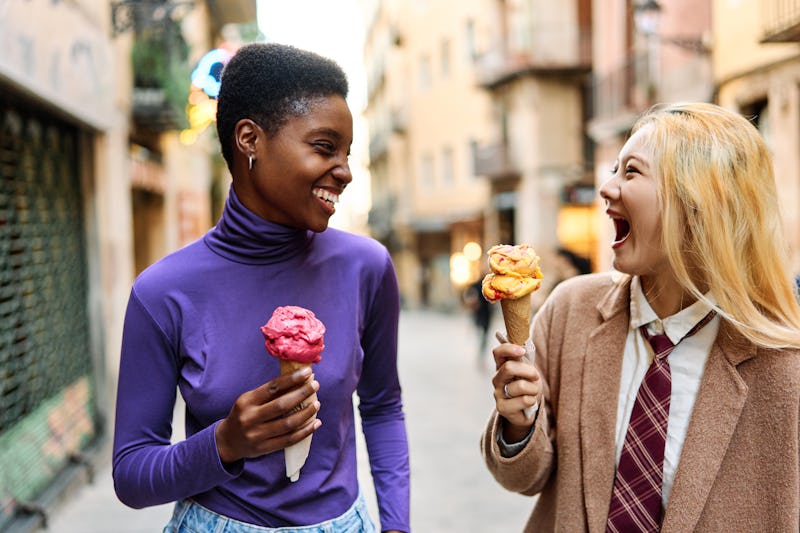 alvaro gonzalez/Moment/Getty Images
Bustle's resident astrologer Mecca Woods, founder of My Life Created, shares every zodiac sign's daily horoscope for today, February 1, 2023.
The moon spends the earlier part of the day in busy Gemini, making the morning good for anything related to reading, communications, or crunching numbers. Teaming up with others on projects can also be ideal, since supportive Saturn is in Aquarius today.
This afternoon, la luna moves home to tenderhearted Cancer, emphasizing the need for safety, security, and familial bonds. While the moon is in Cancer, you might be moved to connect with loved ones, help others, or focus more on your emotional well-being.
Your words or company could be comforting for someone today. Share your warmth.
Now's a good time to market yourself or advertise what you do. People are listening.
Trust any hunches you get today. You might like where they lead.
Take some time to refill your cup.
Consider ways, big or small, that you could support people in need.
You might notice just how many people you have in your corner today. You are loved.
Don't forget that you bring something special to the table.
Seek out anything that lifts your soul and makes you smile.
You might need to withdraw for a bit and take care of your emotional well-being.
Connection and collaboration should flow smoothly today. Don't underestimate the power of teamwork.
Avoid making yourself miserable to make others happy.
Indulge your playful side. What makes you feel like a kid again?
Want to learn more? Check out your February 2023 monthly horoscope.