Here's Your Daily Horoscope For January 13, 2023
Today is for creative inspiration and mind-body healing.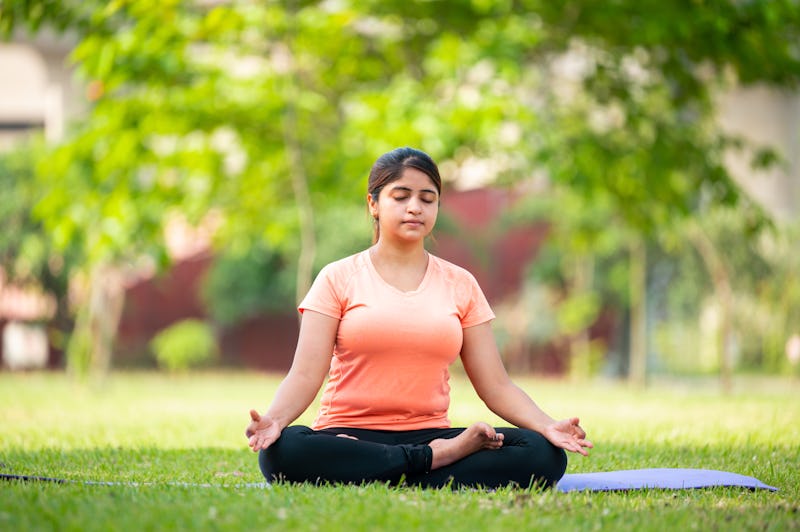 Ankit Sah/E+/Getty Images
Bustle's resident astrologer Mecca Woods, founder of My Life Created, shares every zodiac sign's daily horoscope for today, January 13, 2023.
The moon is in partnership-oriented Libra, turning the focus towards relationships and teamwork. With Mars in Gemini moving forward now, this can be an optimal time for group-related projects. Still, as Mercury in sensible Capricorn is still retrograde, you may need to be mindful of getting your signals crossed with others.
Meanwhile, the sun in ambitious Capricorn teams up with dreamy Neptune in Pisces, which may lend you a burst of creative inspiration. This Sun-Moon combo is also useful for activities geared toward healing the body and soul.
Utilize the power of teamwork today.
Don't give up before you've even begun. Your resourcefulness will come in handy.
Give any self-doubt you're feeling a timeout. Be brave.
Offer help or assistance where you can but take care to avoid taking on too much or overstepping boundaries.
Don't say yes to something just to make others happy.
Success may be just around the corner with a job or career-related matter.
Don't let past negative experiences stop you from doing something bold or new.
Don't lose your faith, Scorpio. The cosmos is working on your behalf.
Spend time with friends, but don't let that strain your wallet.
Avoid being hard on yourself. Acknowledge your progress.
Switch up your environment today. It can help you clear your mind.
Don't sweep an important issue under the rug. If you have to advocate for yourself, folks will have your back.
Want to learn more? Check out your January 2023 monthly horoscope.