Here's Your Daily Horoscope For January 17, 2023
Release what no longer serves you.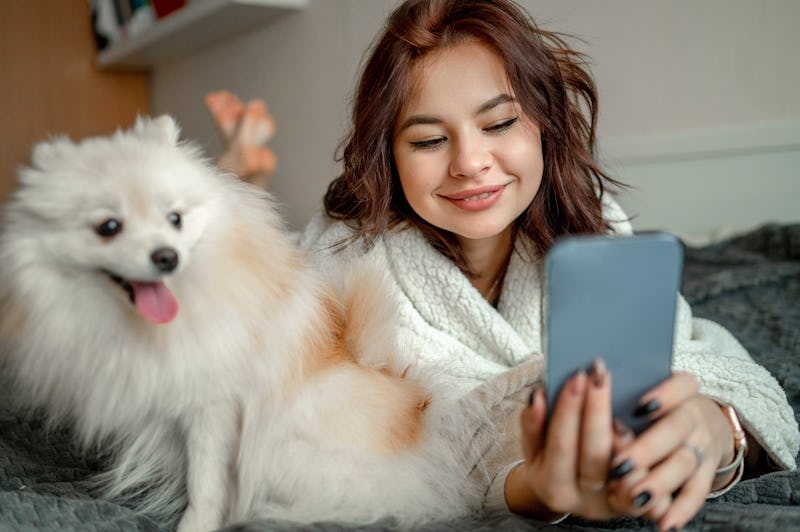 Westend61/Westend61/Getty Images
Bustle's resident astrologer Mecca Woods, founder of My Life Created, shares every zodiac sign's daily horoscope for today, January 17, 2023.
Although the day opens with the moon in intense Scorpio, but the vibe may be less stressful than it was yesterday. As it teams up with the sun and Pluto in practical Capricorn early this morning, it's prime time for self-reflection, meditation, and releasing what no longer serves you.
Come the afternoon, the moon moves to happy-go-lucky Sagittarius, which lightens up the mood considerably. La luna teams up with buoyant Jupiter in Aries this evening, which bodes well for having fun or taking a chance on something exciting.
You may be ready to make a bold decision or move. Trust that all will work out in your favor.
Try to be open to the feedback or support you receive today. You just might learn something.
It's a good day to tackle any unfinished business. There will be lots of opportunity for play later.
You're quite popular today. An opportunity might arrive as a result.
You need some fun. What are you going to get into today?
A heart-to-heart may be warranted. Share your feelings. You'll feel better.
The clarity you've been waiting for arrives today. Meanwhile, it's the perfect time to connect with people for business or fun.
Take some time to organize your inbox or respond to pending messages. You might uncover important info.
If your confidence has been low lately, today will bring much better spirits.
Doing something kind for someone can uplift you, too.
Don't be afraid to say goodbye to something you're no longer invested in. Better things await.
If you need support or a favor, look no further than a friend.
Want to learn more? Check out your January 2023 monthly horoscope.