Here's Your Daily Horoscope For January 31, 2023
Today's cosmic energy is pulling you in a few too many directions.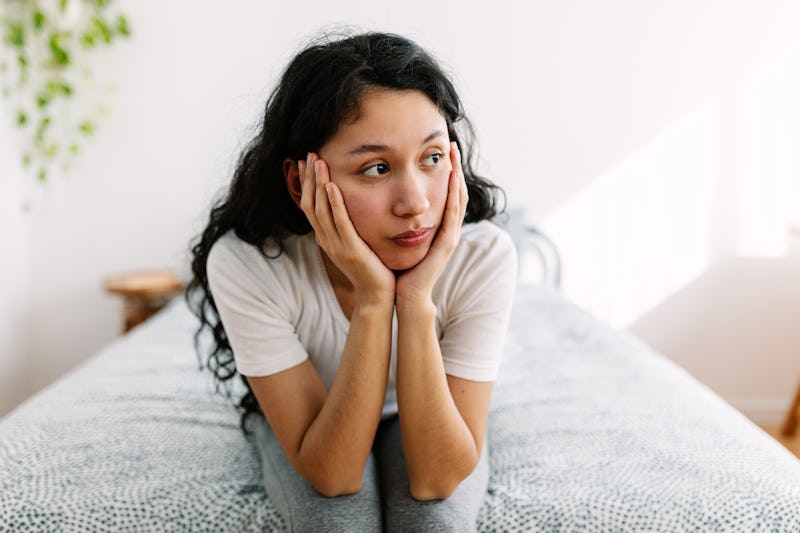 Xavier Lorenzo/Moment/Getty Images
Bustle's resident astrologer Mecca Woods, founder of My Life Created, shares every zodiac sign's daily horoscope for today, January 31, 2023.
The moon remains in chatty Gemini, increasing the need to connect with people as well as sharing and gathering information. With Mercury (Gemini's planetary ruler) currently in pragmatic Capricorn, you might have your to-do list at the ready, but today's buzzy cosmic energy may make it difficult to stay on task.
It may be best to focus on just a few things at at time rather than being overly ambitious with your plans or schedule.
Do you need to have a discussion with your parent or boss? Talk it out.
You've been thinking about learning something new or enriching your life in a new way. Make the investment in yourself. It'll be worth it.
Avoid stirring the pot today. Some things are best kept to yourself.
You may need to get to the bottom of a confusing situation today. Ask questions. Be direct.
Be mindful of offering others advice when it might not be needed or welcomed.
Your talents might attract extra attention today. Don't be too humble.
A heartwarming conversation with someone you love may help you look on the bright side.
Don't swallow your feelings. Write them down. Share them with someone you trust.
A money matter can no longer be put off or avoided. Ask for help if you're feeling overwhelmed.
Most people are unable to read your mind. If you want something, you must let folks know.
Inspiration may come to you in the most random way today. Go where you feel called.
It's a good day to get together with a buddy or two. Reach out and make a plan.
Want to learn more? Check out your January 2023 monthly horoscope.