Here's Your Daily Horoscope For January 5, 2023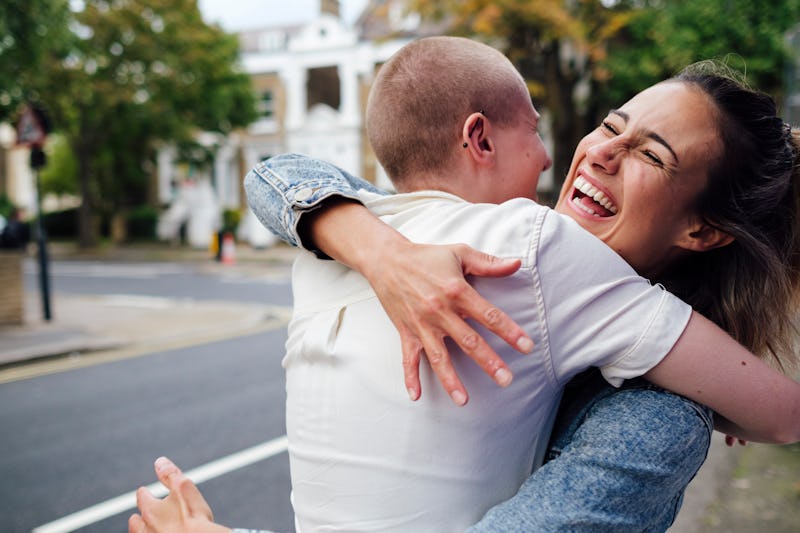 Westend61/Westend61/Getty Images
Bustle's resident astrologer Mecca Woods, founder of My Life Created, shares every zodiac sign's daily horoscope for today, January 5, 2023.
The moon is in tenderhearted Cancer, and you might find yourself feeling more emosh than usual or in need of some warmth and affection. By midday, with la luna receiving friction from over-the-top Jupiter in Aries, drama could arise. A meeting between the sun in responsible Capricorn and unconventional Uranus in Taurus encourages you to consider a new approach for handling stressful situations.
On a more positive note, today's cosmic weather can be useful for creative projects and endeavors. It's also helpful if you need a push getting out of your comfort zone.
Don't be resistant to seeking outside help or support. It's exhausting to do everything yourself.
Take a chance. It's OK to say yes to an opportunity without knowing where it will lead.
Avoid looking to others for approval or appreciation.
Dare to try something new. Take a cue from a free-spirited person you admire.
If work is stressful, trust that things will improve soon. For now, how can you make things easier for yourself?
Take it easy today. Don't overwhelm yourself.
Avoid people-pleasing or compromising more than you feel comfortable with.
You can't control every detail of your life. Sometimes, you just have to go with the flow.
It may be best to deal with a money matter sooner rather than later. Take an empowered approach.
In what ways can you afford to be a bit more generous or giving? Perhaps it's with your heart.
Try not to hop to a new project before finishing what you've already started.
Don't feel pressured to follow someone else's footprints. Keep walking your own path.
Want to learn more? Check out your January 2023 monthly horoscope.