Here's Your Daily Horoscope For January 6, 2023
Under tonight's full moon, emotions will bubble to the surface.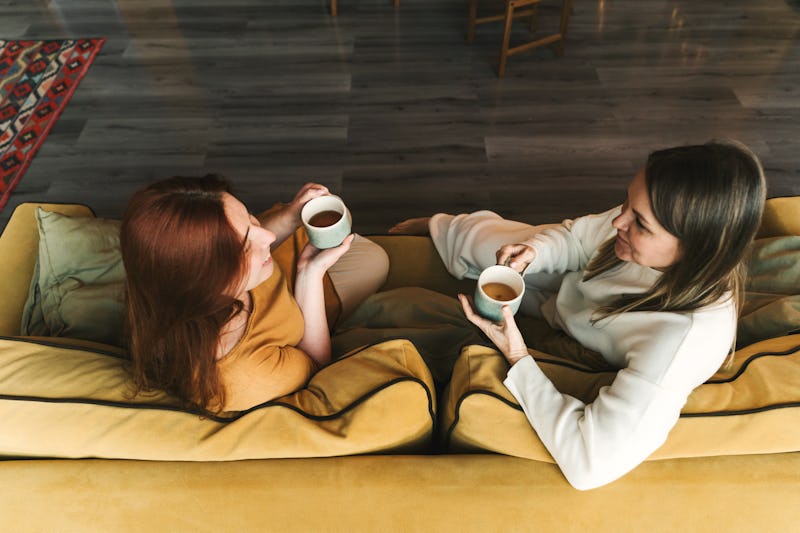 Fiordaliso/Moment/Getty Images
Bustle's resident astrologer Mecca Woods, founder of My Life Created, shares every zodiac sign's daily horoscope for today, January 6, 2023.
Under today's full Wolf moon in Cancer, your emotions might be heightened, leading to much-needed catharsis. Issues concerning family, security, and emotional wellbeing are highlighted at this time. You might be sorting out something related to one of these areas or having a much-needed heart-to-heart with yourself.
Something from the past or an issue you've been putting off could resurface now. It's time to address it. Full moons are an optimal time for letting go, moving on, and gaining closure.
Don't neglect your emotional self-care.
It could be time to clear the air with someone.
Your insecurities could be triggered today. Identifying what you're feeling and why can be helpful.
Be wary of listening to the naysayers. Trust your gut.
What do you need to establish a healthier work-life balance?
Let someone know that you appreciate them.
You extend so much grace to others. Now, it's time to extend some to yourself.
You're in need of a different perspective. Talk to someone that can help you find it.
Avoid swallowing your feelings.
You may experience a defining moment or turning point within a relationship.
It might feel like you're finally over the hump with regards to your wellness or your professional life.
If you've been doubting yourself, you might be ready to release the fear and make a bold move.
Want to learn more? Check out your January 2023 monthly horoscope.