Here's Your Daily Horoscope For January 9, 2023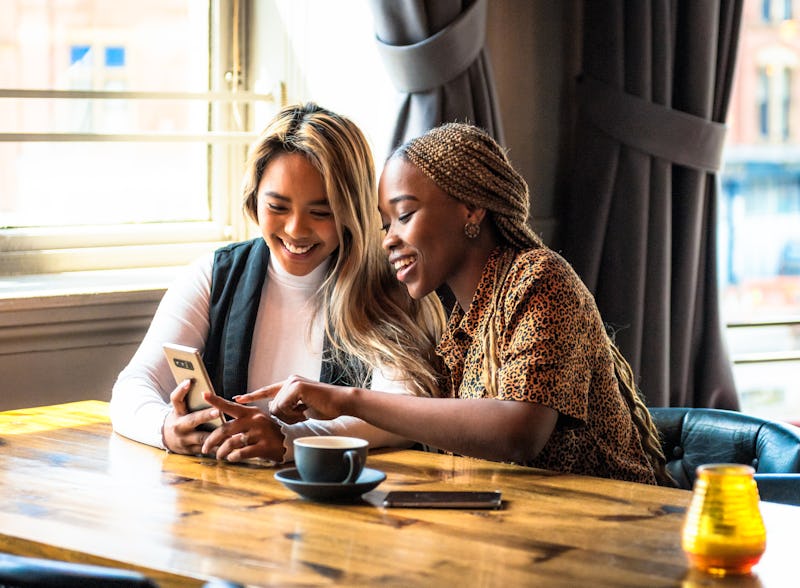 georgeclerk/E+/Getty Images
Bustle's resident astrologer Mecca Woods, founder of My Life Created, shares every zodiac sign's daily horoscope for today, January 9, 2023.
The moon is in self-focused Leo, but there's a meeting between Venus in group-oriented Aquarius and Mars in communicative Gemini that encourages teamwork and community. As Mercury is currently retrograde (as is Mars), this can be a good day to reconnect with folks for business or pleasure.
Towards the evening, the Leo moon makes an opposition to icy Saturn in Aquarius, which could dampen the mood a bit. However, it could also help you recognize when it's better to take a break than to power through it all. Being with friends could lift your spirits.
Call in a favor if you need one. Make use of your professional or personal connections.
You could get a second shot at something you thought you missed.
It's time to take a different approach to reaching a goal.
You're in need of cuddles. Reach out to someone you hold dear.
There may be someone you've partnered up with recently. As it turns out, that was a great idea.
Folks will be more than willing to help you today. Practice the art of receiving.
You might be feeling excited again about a long-forgotten passion or project.
You're reminded that you have people in your life who've got your back.
If you need a pep talk, you know who to call.
Sometimes a loss is actually a win.
All eyes are on you lately and people are liking what they see. Opportunities abound.
It might feel good to fly solo today. Just focus on you.
Want to learn more? Check out your January 2023 monthly horoscope.