Here's Your Daily Horoscope For May 23, 2022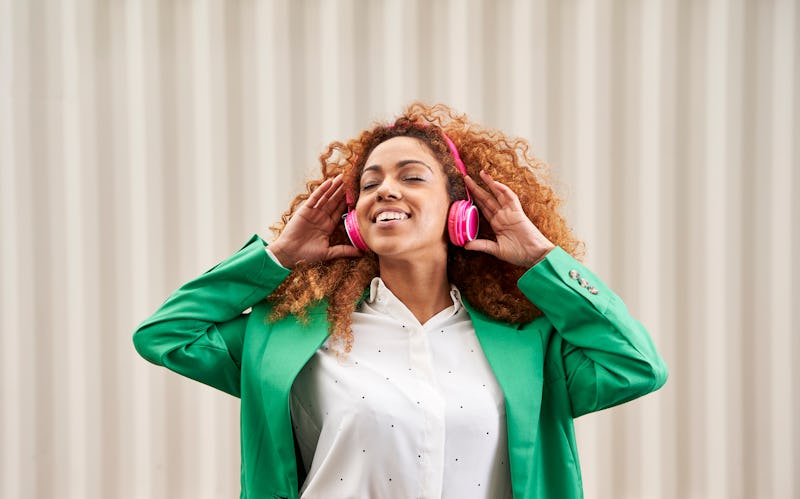 Westend61/Westend61/Getty Images
Bustle's resident astrologer Mecca Woods, founder of My Life Created, shares every zodiac sign's daily horoscope for today, May 23, 2022.
The day lends us a cheerier vibe as the day kicks off with a friendly meeting between the sun in carefree Gemini and motivating Jupiter in Aries. This bubbly Sun-Jupiter mix can be useful for any activity that calls for some ingenuity as well as a sense of humor.
If we're faced with a difficulty, the cosmic weather for today encourages us to adopt a more positive mindset to help us get through it, especially when Mercury in creative Taurus and inspiring Mars in Pisces meet up later tonight. This Mercury-Mars combo not only inspires us to be more hopeful, but it's also a great aspect for pursuing and fulfilling a dream.
With the moon currently in dreamy Pisces, we're also encouraged to seek out anything and anyone that gives us some hope or joy. Come later this afternoon, the moon teams up with innovative Uranus in Taurus. With the aid of this planetary pair, we could find our own slice of heaven in both spiritual or creative outlets. There's a ton of creative energy in the air to go around that we could put to good use for ourselves and others.
Spend some time writing or journaling your thoughts. Chance are you'll come up with some great ideas or have an a-aha moment on how to proceed with a plan. Being open to learn helps too.
You might feel like you're being called to do something bigger. The key to taking your first step down this path is having more faith in your gifts and yourself. You have much to offer.
You usually have a way of connecting with people but with your popularity on the rise, look to ways that you can inspire and uplift people too. Shine your light out into the world.
Changing your environment and being around new people can do wonders for your attitude or outlook. You're reminded that there's so much more out there for you to experience and enjoy.
If Your Zodiac Sign Is Leo (July 23-Aug. 22)
An old acquaintance or someone you know could assist you in moving on to the next stage of your professional life. Perhaps they'll write a letter of reference or send an opportunity your way.
When you partner with someone, you have the opportunity to learn something new. Consider joining forces with anyone who can teach you some new skills or help you reach a goal.
Someone's show of generosity towards you turns out to be a bigger gift than you expected or realized. Expect to see just how good it feels (both on the inside and out) when you allow others to care for you.
You're feeling eager to release something that's been weighing you down or cluttering your space. Maybe give some stuff away or have a friend come and help you clean. Venting can help too.
If you've had a misunderstanding with your friend or partner, you're able to smooth thing out with them today, especially when you employ kindness and your big sense of humor.
You might be hit with inspiration for home design or decor. Look to ways you can incorporate simple or affordable ideas into your space. There may be some untapped potential.
You're feeling enthusiastic and creative today. When it comes to your ideas, make sure that you know just how much you're worth. Don't let anyone shortchange you, including yourself.
There could be some extra cash or support from your family coming to you. It could help you with feeling a stronger sense of security or stability. Either way, expect good things.
Want to learn more? Check out your May 2022 monthly horoscope.