10 Female Scientists From History You Probably Didn't Learn About In School
Plus, the achievements they made that changed society.
by Lauren Sharkey and JR Thorpe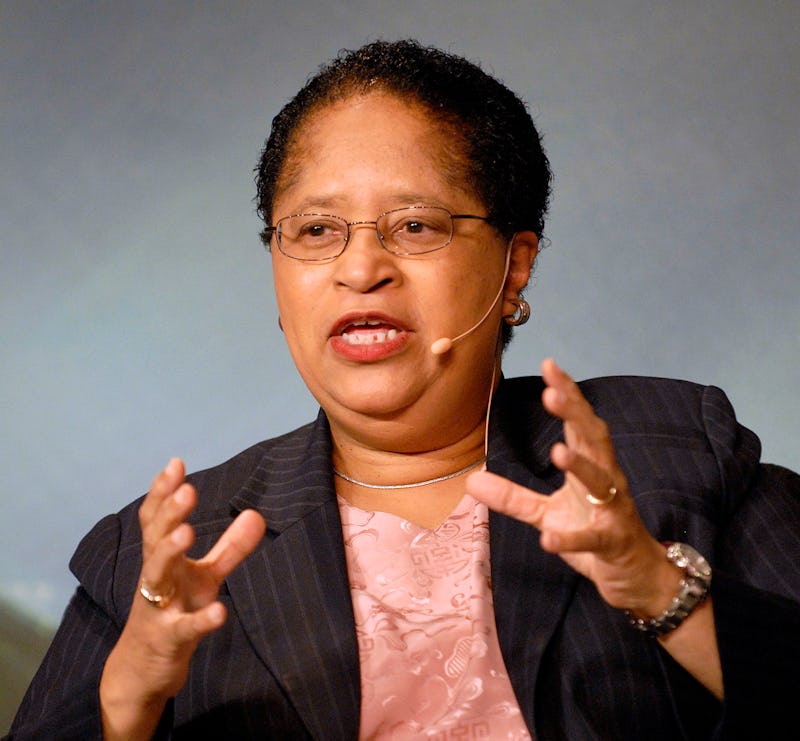 Bloomberg/Bloomberg/Getty Images
From the COVID vaccines to cancer treatments, women have played a big role in many of the scientific advances that we rely on today. But while lots of people may be au fait with the likes of Marie Curie and Rosalind Franklin, there are plenty more female scientists from history that are rarely given the spotlight.
A 2020 poll, commissioned by charity Teach First, found that only half of the British public can name a female scientist. And when asked the first scientist's name that pops into their mind, less than one in 10 named a woman. If that wasn't enough to enrage you, Teach First also found that not one woman is featured in the GCSE science national curriculum. (That's not surprising, considering several prolific scientists conveniently forgot to credit their female colleagues in their work.)
Sadly, women are still under-represented in science today. As CNN reported in 2020, less than 30% of scientific researchers are female, and there is still a dearth of women in fields such as engineering and computer science. Representation in STEM matters; a study published in Frontiers in Education in 2019 found that stereotypes around women and science negatively influenced high school students picking their majors at college. And a study in The Journal of Neuroscience in 2019 discovered that women in STEM fields in general receive less pay, recognition, grants, awards and publications than men, though some fields are exceptions. According to Pew Research data in 2018, the gender pay gap is more pronounced in STEM than it it is in other industries.
With the following names (and plenty more where they came from), there's no excuse for people not to reel off a list of accomplished female scientists.
This article was originally published on