20 Daylight Saving Instagram Captions You'll Lose An Hour Laughing Over
Jokes about losing sleep for when you don't feel like complaining about it anymore.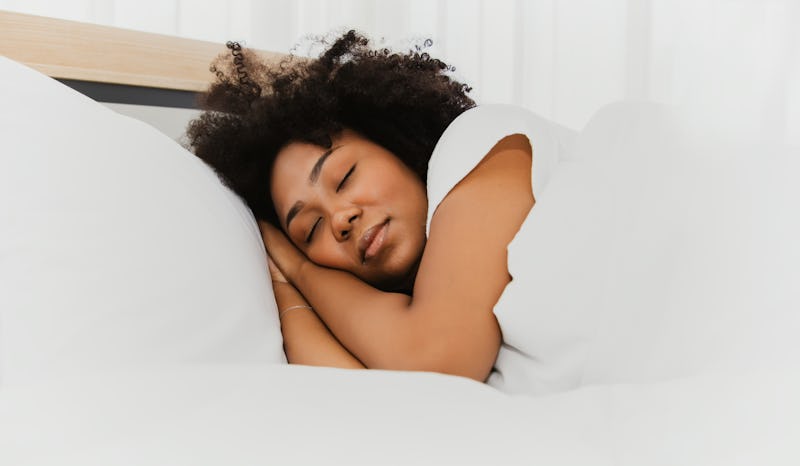 Shutterstock
Get ready to feel really, really exhausted for at least a few days (like, more exhausted than usual). Daylight Saving Time is starting on Sunday, March 13, and that means the clocks are changing in a way that's definitely going to affect you. There's always a lot of confusion around Daylight Saving Time, but here's the deal: in the spring, you "spring forward," or move the clocks ahead one hour, meaning we lose an hour instead of gaining one. That's so we can get more daylight, sure, but it's also highly inconvenient for anyone who likes to feel awake throughout the day. And that means everyone will be joking about it — and you can too. Check out these 20 funny (and relatable) Instagram captions about Daylight Saving Time and laugh through the sleep deprivation. .
These jokes are, after all, one of the only upsides to losing one entire hour of sleep. The other upside isn't bad either: we're one step closer to warmer weather, longer days, and lots more sunlight. Unfortunately, the weather hasn't quite caught up to that yet, so we'll have to wait a while to ditch our winter coats. But at least this is proof that we're nearing the end of winter.
Instead of fretting over Daylight Saving Time, try making a joke about it on Instagram instead. You'll likely get some likes and follows out of the deal, so it's really a win for you. Here are some ridiculous and hilarious Daylight Saving Time captions about springing forward that you'll definitely appreciate when you're suffering through a long day on Monday.
This article was originally published on