21 Funny Memes To Text Your Dad On Father's Day
Bound to make him belly laugh.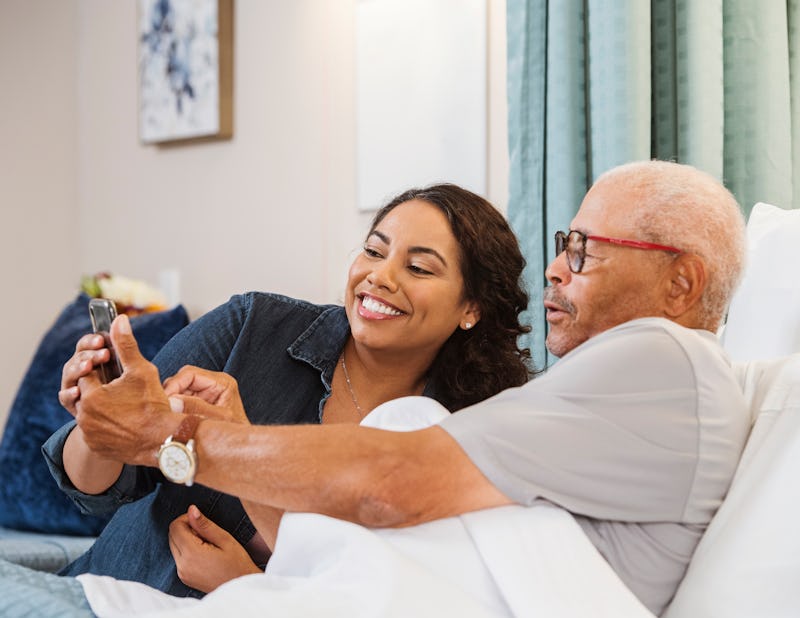 Erik Isakson/Tetra images/Getty Images
Just because you know you're going to get all sentimental and appreciative on Father's Day doesn't mean that you can't also have a laugh or two at dad's expense. (You're laughing with him... not at him.) These Father's Day memes are sure to get you giggling in no time. A little ridiculous, a little hilarious, and at times, a little tongue in cheek... let loose a little, and have a quick chuckle. (You already got dad that awesome tie for Father's Day anyway, remember?)
And don't get me wrong — many of these memes are actually pretty darn sweet. I guess what I'm getting at is that maybe you should pick and choose which ones you actually show to dad. Or maybe you don't show any of these to dad. Maybe you just enjoy them in private. Besides, I'm sure pops wouldn't mind 10 minutes of peace and quiet today anyway.
From jokes about dad jokes (I mean, really, how can you not?) to dad jokes he'll definitely want to forward to his group chat, it's about to get really, really funny. Enjoy children — nobody's perfect, not even dad. See below for 21 of the best Father's Day memes the internet has to offer, and while you're looking ahead to celebrate your old man take a look at some last-minute Father's Day gift ideas to help you show your appreciation on this special day. Pair any of those with meme or two, and looks like you're on your way to being dad's favorite for the day — even if he swears he doesn't pick favorites.
Dads who love action movies will definitely laugh out loud.
For the sports fanatic dad.
Hate when that happens.
We've all been there.
May the force be with you this Father's Day.
For the master of the grill.
True story.
Don't let the looks fool you, he's a softie.
You'll get woken up too...that is if you're not already up to help out with the yard work.
Dads always teach us the best lessons.
Dads really do love pointing out the weather.
Nothing like the bond between a dad and the dog he said he didn't want.
The responsibility comes with the territory.
Happy Father's Day to all the wonderful dads out there!