24 Funny Valentine's Day Captions To Use No Matter Your Relationship Status
You can use them whether you're hard launching or flying solo.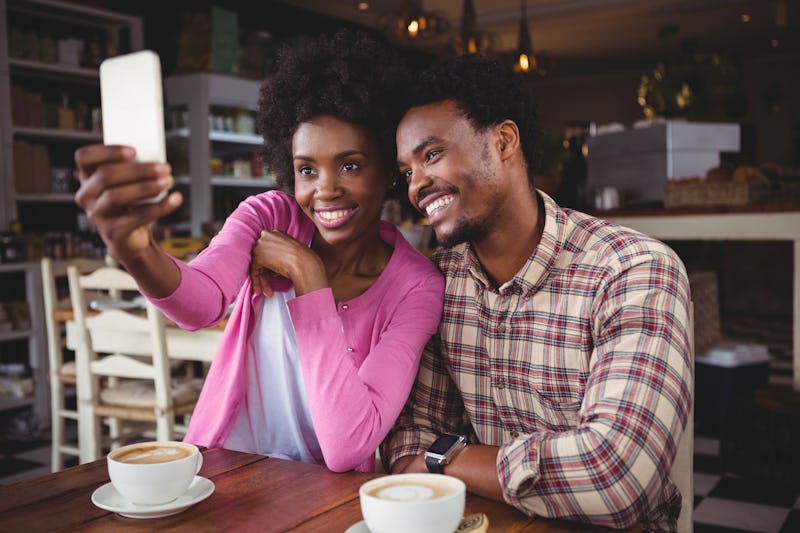 Shutterstock
Valentine's Day can be a polarizing holiday. If you have someone to celebrate with and you don't mind things getting a little cheesy, then you probably don't mind Feb. 14. It's a good day for roses, chocolates, and sweet date moments. But if you aren't into the whole romance thing, or you have no one to hang with on V-Day, then it might be one of your least favorite days of the year.
However you feel about it, most people can agree on one thing: Valentine's Day and social media can be a pretty annoying mix. Between the barrage of photos of gifts and bragging to the self-pitying posts to the angry ones, it's enough to make you want to take a little Instagram break for 24 hours. That's why, if you're going to post a story or photo to your feed, you should choose a funny Valentine's Day Instagram caption to make things a little more fun for your followers and friends.
You can use your caption to subtly poke some fun at the whole concept of Valentine's Day, or you can use it to tease your significant other. You can also, of course, choose a slightly self-deprecating caption that is super relatable, or just go for something about love that isn't totally sappy and boring. There are lots of options, no matter what your relationship situation is like. There's no reason for Valentine's Day to bring anyone down when there are so many opportunities to make fun of it and laugh a little bit. And you can help people do that with your choice of Instagram caption. Why not spread the love of laughter, right? Check out some hilarious options for Valentine's Day Instagram captions that are cute, humorous, and not totally insufferable.
This article was originally published on