40 Genius Hacks That Make It Easy To Keep Your House Looking Nice
Keep your space looking organized — and keep your weekends free, too.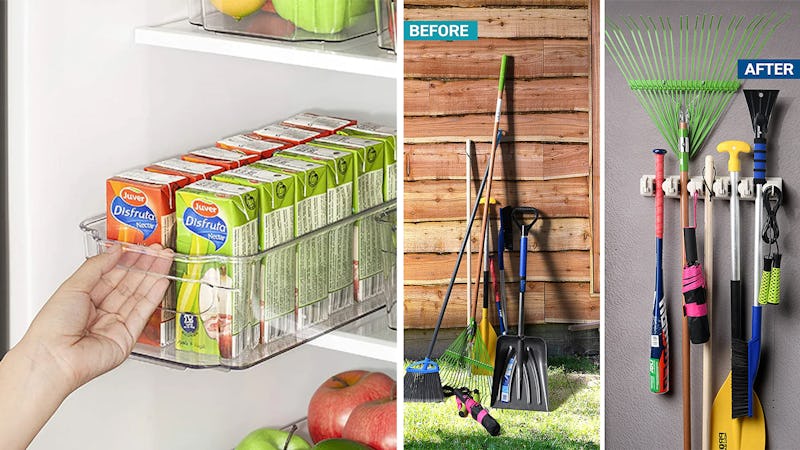 We may receive a portion of sales if you purchase a product through a link in this article.
Housekeeping can seem like a full-time job on top of your existing full-time job. There are frequent tasks like cleaning the bathroom and making the bed, and then there are once-in-a-while jobs that you put off as long as you can, like cleaning the oven and organizing your closet. None of these chores are any fun, but the thing is, the longer you let them go, the worse they get. Luckily, there are so many clever home hacks to help you keep your house looking nice with minimal effort.
This list is full of tricks that will make home maintenance faster and easier, whether you're trying to simplify chores or just looking to make your space feel more polished. Put them to use and you'll find that you can spiff up your home in a fraction of the time it would normally take.
Plus, when all your friends are cleaning on the weekend and you're lounging around with your feet up, you're going to be the smart one who can pass along these tips — so enjoy.
This article was originally published on