30 Gross Mistakes You Don't Realize You're Making In The Kitchen
We only recommend products we love and that we think you will, too. We may receive a portion of sales from products purchased from this article, which was written by our Commerce team.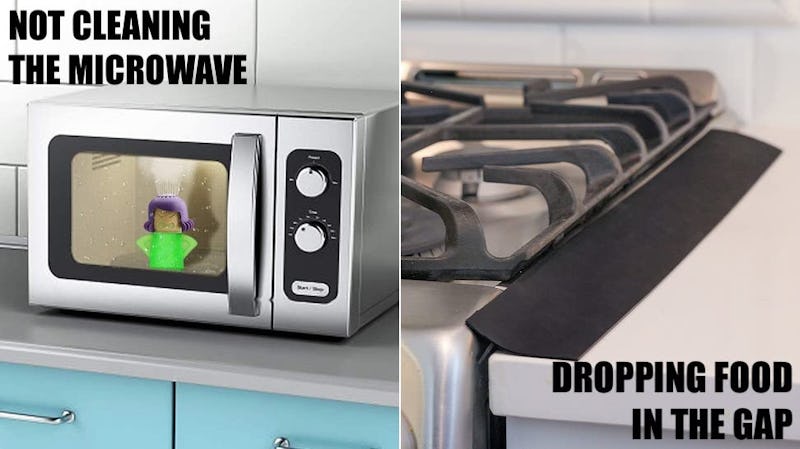 I love cooking, but that means I'm always making a mess in the kitchen. The tricky part about kitchens is that the messes are sometimes found in unlikely places, like the dishwasher or the refrigerator. If you're struggling to find the proper cleaning tools and organizing accessories to help fix the mistakes you might be making, this list has tons of Amazon products that can make your kitchen as good as new.
Cleaning the fridge is a pain, but it's a lot easier if you keep it organized to begin with. These fridge storage bins can hold eggs, produce, canned drinks, and condiments, so your food doesn't get lost in the back of the fridge. If you want to make sure your greens are clean, this handy salad spinner makes it easy to wash and dry your lettuce and other vegetables.
Sometimes, small messes can be the most annoying — like when you rest a spoon on the counter while cooking and it leaves a trail of sauce. This spoon rest creates a designated spot to place your utensils when not in use. You can also keep oil and grease from flying all over your kitchen with this splatter screen that fits over the pan.
Whether there are cleaning tasks you've avoided because they've gotten too gross (no shame), or simply because you don't have the right tools, this list has tons of ways to help you.
This article was originally published on