These 15 Hacks Will Turn Hard Seltzers Into Full-On Cocktails
Don't underestimate the power of fresh fruit or simple syrup.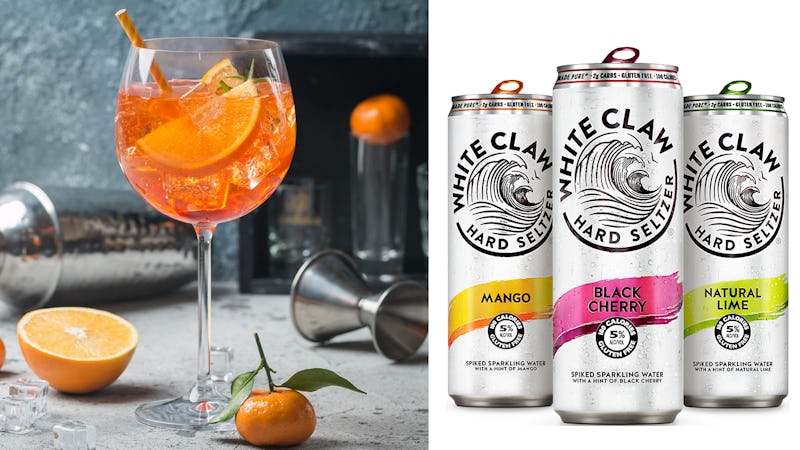 Goskova Tatiana/Shutterstock/White Claw
We are in peak hard seltzer times. There is nary a bar nor a college fridge that isn't stocked with a six-pack of some spiked bubbly water. If you're looking for a more innovative way to sip on your hard seltzer than just drinking it straight from the can, perhaps one of these hard seltzer cocktail hacks will quench your thirst. There are, as they say, no laws when you're drinking Claws.
Summer is supposed to be all about sangria, spritzes, and margs – but sometimes, all you have to work with is a can of hard seltzer. You don't have to be a mixologist to elevate your White Claws, and you don't need to go to a boozy brunch to enjoy a seltzer cocktail, either. With these hacks, you can get creative with your favorite Truly, High Noon, and Spindrift flavors just by using the items you already have in your kitchen.
Here are 15 hard seltzer cocktail hacks you'll want to try out for your next night in:
This article was originally published on