6 Steps For A Successful Healing Manifestation Ritual
Step one: Find a quiet place to be alone.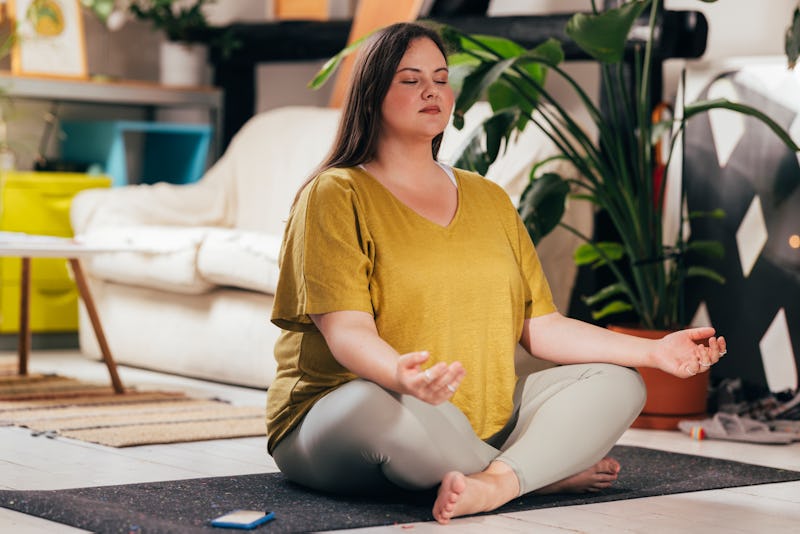 FreshSplash/E+/Getty Images
Chances are you've heard of manifestation rituals. Whether you're doing candle magic, practicing gratitude, or simply daydreaming, manifestation rituals can help you attract the life you want. However, saying you want to manifest something versus actually doing it can be easier said than done. If you've been doing everything in the book and have seemingly gotten nowhere, you may want to consider trying a healing manifestation ritual.
"A healing manifestation ritual is a ritual that helps you uncover and remove the obstacles that are keeping you from tapping into your manifesting capabilities," Dr. Andrea Shakarian, a spiritual energetic healer, tells Bustle.
It differs from regular rituals because it's much more therapeutic in nature. "In a healing manifestation ritual you are discovering parts of you that have been suppressed or unconscious, causing you to have limited manifestation capabilities due to old programming," Shakarian says.
These rituals can be done at any time and work best when you're in a space that's comforting to you. While anyone can do a healing manifestation ritual, those who can benefit most are those who have a history of trauma, hold self-sabotage patterns, feel stuck in life, or tend to struggle with turning their dreams into reality.
The good news is, these types of practices are fairly easy to do and there are different techniques you can try. It's important to find one that works best for you. With that, here are some healing manifestation rituals and ideas, according to experts.
Sources
Dr. Andrea Shakarian, a spiritual energetic healer
Ryan Haddon, spiritual coach and Head of Programming at Sage + Sound