Here's How To Delete Your TikTok Drafts
Say goodbye to all of those videos you were too embarrassed to post.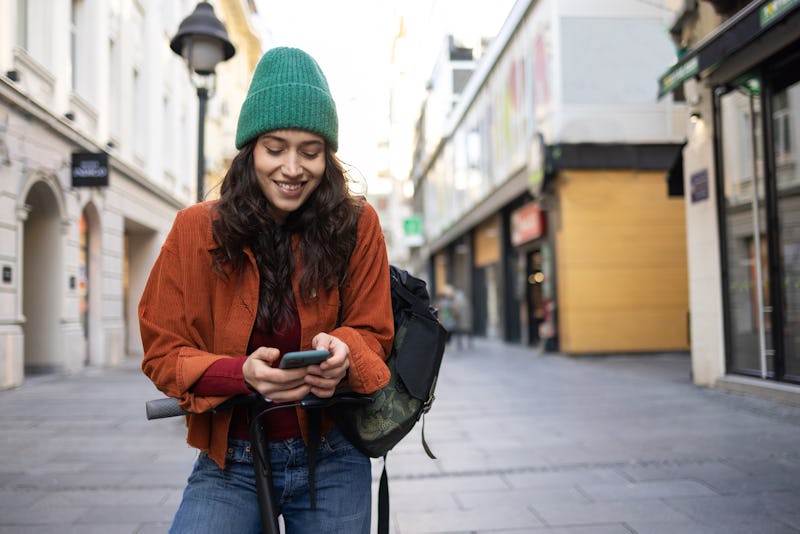 humanmade/E+/Getty Images
From dance videos you're too embarrassed to post to filters that don't quite suit you, your TikTok drafts are probably filled with videos that'll never see the light of day. You could let them build up in your drafts folder, or you could wipe your slate clean by deleting them from your account completely. It may seem like a daunting task at first, but deleting drafts on TikTok is actually easier than you think. If you're ready to get rid of all your most cringey documented moments for good, here's what you need to know about how to delete TikTok drafts.
Let's be real: there's no point in holding onto your emotional support TikTok drafts if you know you're never going to post them. Sure, there might be some worth keeping for the mems, but maybe it's time to let go of all those videos with sounds that were supposed to make your crush confess their love to you at 2 a.m. (not that I know anything about that). Though it doesn't appear that there's a limit to how many drafts you can have, you can never go wrong with a good social media cleanout. Plus, there's a way to delete multiple TikToks at once, which means that even if your drafts are filled with hundreds of unusable or unfinished TikToks, there's basically no reason why you haven't done this yet.
How To Delete TikTok Drafts
Whether you're deleting a single draft or clearing out the whole folder, here's what you'll need to do:
Open the TikTok app.
Tap the Profile button in the bottom right corner of the screen.
Tap the first square on your post grid to access your drafts.
Tap the "Select" button in the top right corner.
To delete all your drafts at once, tap the "Select all" button in the top left corner. To delete only a few videos, select the drafts you want to get rid of, then tap the "Delete" button at the bottom of the screen. From there, you'll receive a pop-up where you'll be asked to confirm whether or not you want to delete those videos. Tap the "Delete" button, and boom — the rejected TikTok is gone forever.
Once your drafts are empty, you'll probably want to keep it that way. An easy way to do this is to repost all the hilarious, helpful, and hack-filled TikToks you find on your FYP instead of making them yourself. That way you're still posting entertaining content for all your followers without doing any of the work — and you don't have to deal with the messy draft clean up afterward, either.