If Your Home Has Any Of These Problems, You'll Wish You Knew About These Clever Things Sooner
Think about how much time you'll save after tackling these problems for good.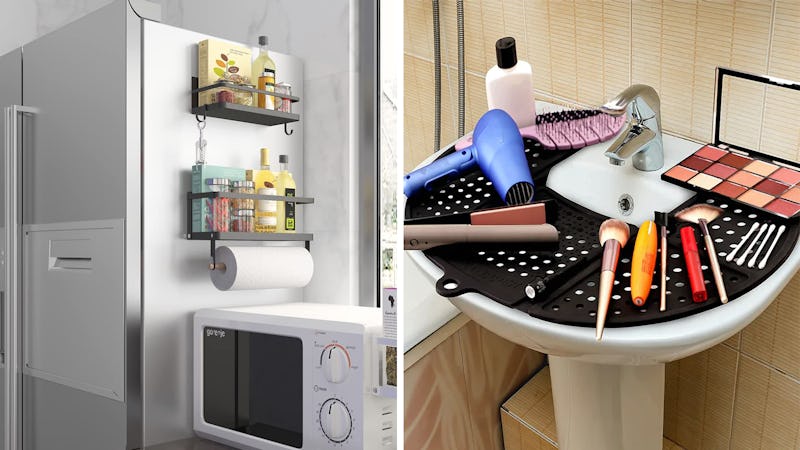 We may receive a portion of sales if you purchase a product through a link in this article.
Have you ever had one of those days that was just filled with frustrations? You wake up and the fitted sheet has ridden up the bed. When you shower, you step out to discover that water has gotten all over the bathroom floor. The expensive coffee you bought two weeks ago tastes old already —and on and on. If you're dealing with any of these annoying home problems, here are the solutions you needed yesterday.
Life is too short to have your days derailed by the fact that you can never find a darn thing in your kitchen drawers, or that the tiny pedestal sink in the bathroom doesn't give you a place to put your makeup and hairstyling tools while you're getting ready in the morning. On this list, you'll find solutions to fix both those problems — and more — so you can devote your time and mental energy to bigger things (like getting that raise or singlehandedly bringing about world peace). Who knows what these easy household fixes can do to improve your life? Find out now.
This article was originally published on