Burger King Has Launched A Fanta Strawberry Slushie For Summer
Plus five other items they've added to the menu.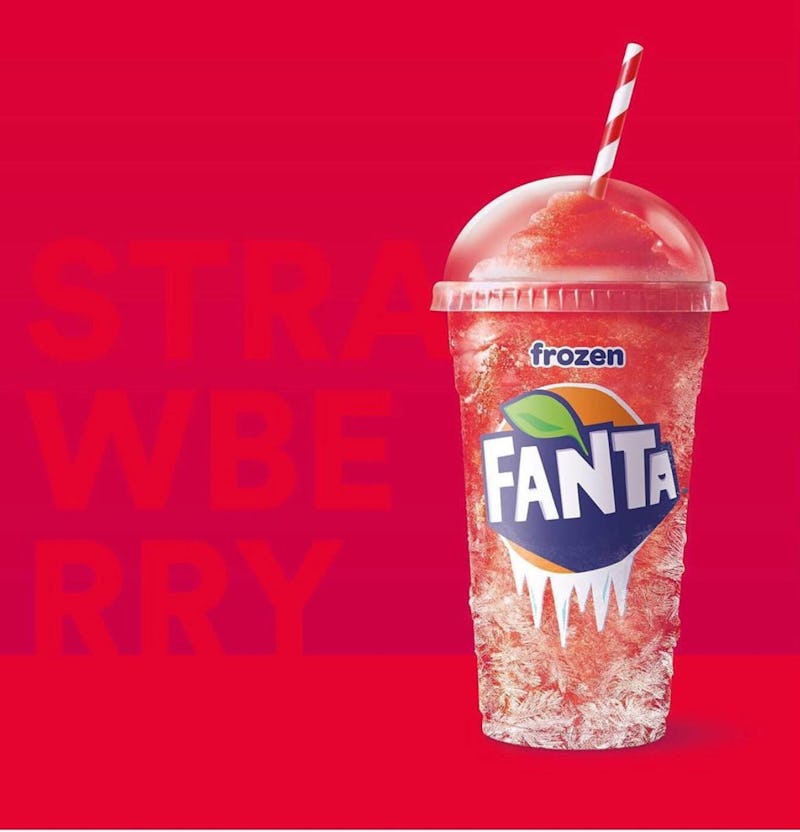 The UK has seen some scorching temperatures over the past few weeks and this season is slowly but surely becoming the summer we deserve. For this year's staycation antics (sigh), I'm on the lookout for the best icy cold drinks on offer. Most of the UK's favourite fast food joints are fighting it out to quench our thirst but frozen Fanta available at Burger King may just be the most tempting of them all.
For summer 2021, Burger King is rolling out a frozen Fanta strawberry slushie along with five other new menu items in the UK. Like the orange version, the slushie comes all blended up and ice cold promises to be the refreshing tipple you'll need for a day out in the sun.
The regular size slushie costs £2.29 while the large will come in for just 20p more. Best of all, according to the Mirror, it'll be permanent on the Burger King menu and will be available in most Burger King restaurants and drive-thrus. You can also order it via Just Eat, Uber Eats, and Deliveroo (like we've been doing most of the year). Check out Burger King's store locator to see if your local BK is primed and ready.
The frozen ice drink comes as part of a summer refresh to the Burger King's menu, which has seen six new items added, including some never-seen-before bites. Burger King will now serve a Halloumi King burger and, for the first time, Halloumi fries.
There's also three new burgers being added to Burger King's "cheesy range": the cheesy bacon single, the cheesy bacon double, and cheesy bacon chicken. Burger King has also revealed a new Share Box consisting of 5 Chicken Fries, 5 Onion Rings, 5 Chilli Cheese Bites, 5 Nuggets.
This article was originally published on