Jonathan Van Ness Takes Stance Against Anti-LGBTQ+ Bills
The Queer Eye star gave a powerful speech at the All In For Equality rally.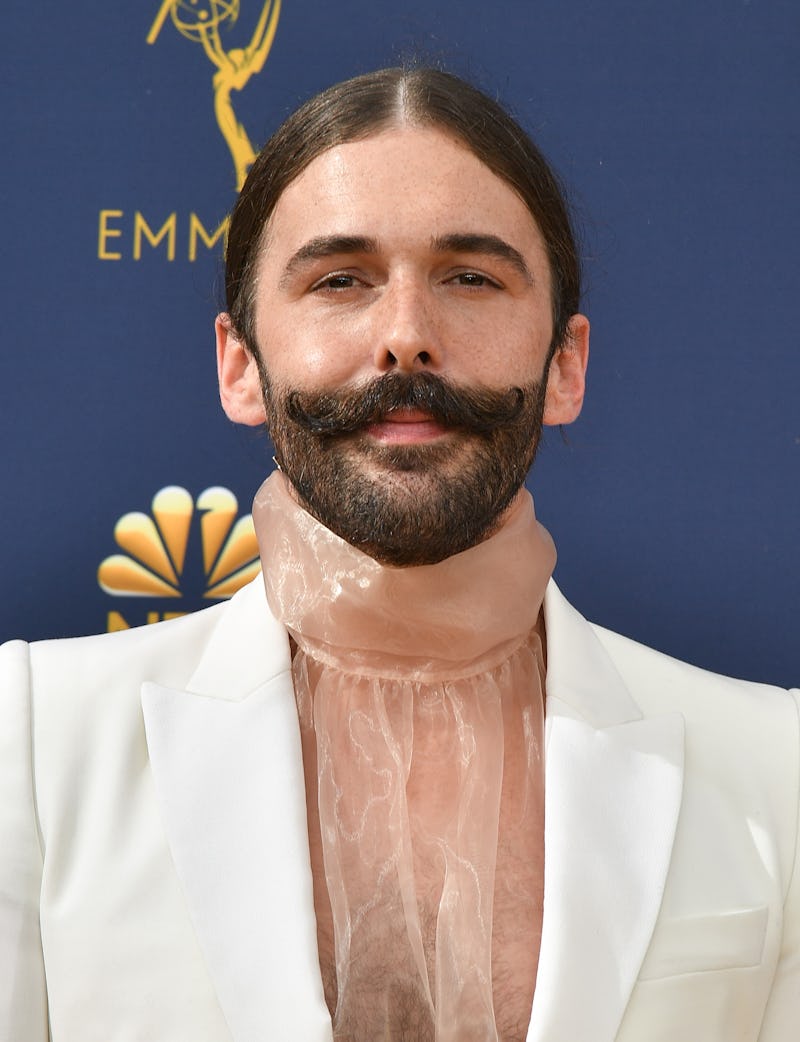 Variety/Penske Media/Getty Images
Amid a concerning spike in legislation that aims to prohibit drag performances and gender-affirming healthcare across the United States, the LGBTQ+ community and its allies are taking a powerful stand. On March 20, crowds gathered for the All In For Equality rally outside the Texas State Capitol to protest any discriminatory legislation and those who support it. Among them was celebrity hairstylist and Queer Eye star, Jonathan Van Ness, who gave an emotive speech calling out anti-LGBTQ+ bills.
As per PinkNews, Van Ness began his speech by encouraging politicians to focus on more pressing issues, rather than targeting the LGBTQ+ community with harmful legislation. "At a time when we have child poverty at an all-time high, we have access to healthcare at an all-time low, people are fighting like they've never fought before for basic human rights. And we are out here debating trans issues that these legislatures have no idea about," he began.
Addressing the Texas crowd, the reality star also encouraged those in attendance to use their voices to fight against all forms of discriminatory laws. "I was taught growing up that you never talk about religion or politics," Van Ness continued. "As I have grown older, I have realised that that is a relic of the patriarchy to keep those in power in power."
The Queer Eye star concluded his address by telling the crowd: "Do not let anyone silence the things that move your life, whether that is politics, religion, your faith, your spirit. Because let me tell you something: these people on the right, they are not silencing their faith to legislate your lives."
Prior to the rally, one of the event organisers, Equality Texas, outlined the motivation behind the protest, writing on Facebook: "So far this legislative session, 139 good bills and 137 anti-LGBTQ+ bills have been introduced, demonstrating a change in tide as Texas advocates and allies not only play defence against the barrage of harmful bills, but also outpace them with a push for bills that would benefit the lives of LGBTQ+ Texans across the state."
Van Ness isn't the only high-profile figure to call out the rise in anti-LGBTQ+ legislation in recent weeks. On March 8, the face of the Drag Race franchise, RuPaul Charles, described the proposed bills as a "classic distraction technique."
"They look for easy targets so they can give the impression of being effective," RuPaul said in an Instagram clip. "They think our love, our light, our laughter, and our joy are signs of weakness. But they're wrong because that is our strength."