These 4 Mantras Can Be Repeated Daily To Manifest Your Dreams
Wake up, manifest, repeat.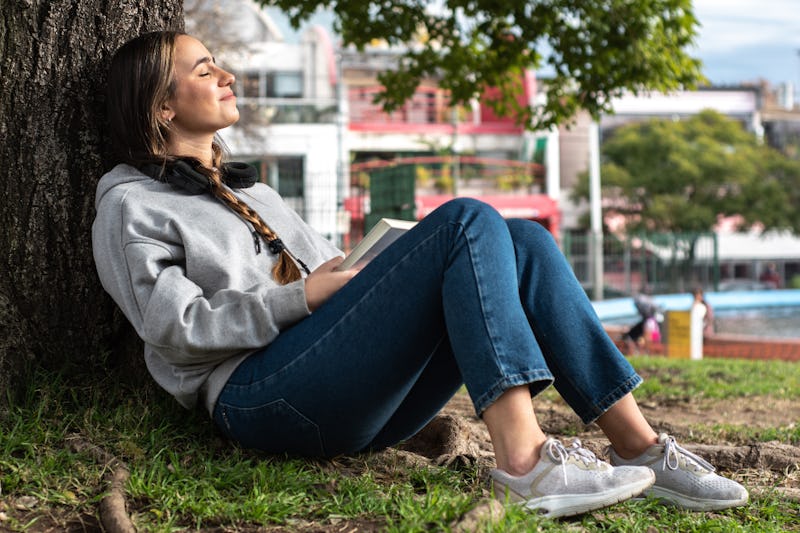 Frazao Studio Latino/E+/Getty Images
Waking up feeling ready to take on the day is easier said than done, but there's a simple way to make your mornings a little more bearable, and it involves some inspiring words of affirmation. Daily mantras are not only a great tool for getting excited about the day ahead, but they can also help you create your dream life as well. According to manifestation coach Kathleen Cameron, there are four affirmations you should be repeating every day, so whether you want to attract abundance or rekindle a romance, you might want to start implementing them into your morning routine.
From burning bay leaves to dreaming about your desires, plenty of techniques can help you manifest your best life. Some methods are known for yielding immediate results, while others depend on consistency and commitment — and that's where daily affirmations come in. Ahead, Cameron shares her favorite affirmations for shaping her mindset, and once you try them for yourself, you'll understand why the coach relies on them for inspiration and motivation.
"[These affirmations] guide me toward happiness, resilience, self-belief, and unwavering determination, helping me navigate life's journey positively and confidently," the expert tells Bustle. "When I repeat these affirmations, I am not just speaking words but reinforcing a mindset that empowers me to create the life I desire."
Source:
Kathleen Cameron, success, life, and manifestation coach