40 Mistakes You Don't Realize Make Your Home Look Sh*tty But Are Actually Easy To Fix
We only recommend products we love and that we think you will, too. We may receive a portion of sales from products purchased from this article, which was written by our Commerce team.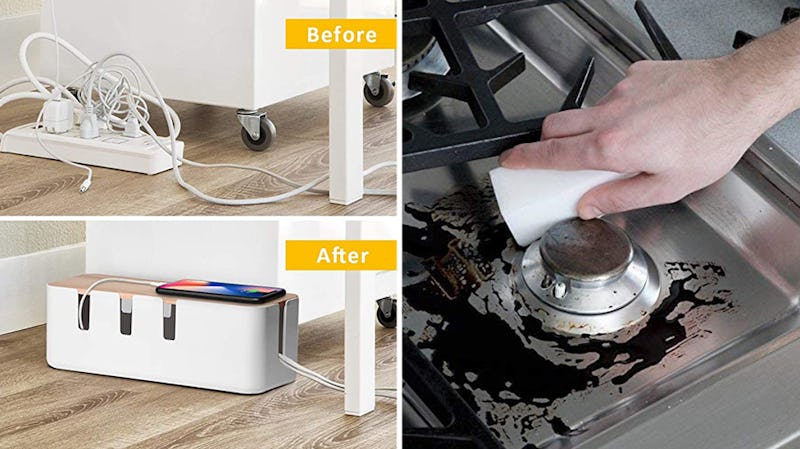 I used to be one of those people who thought a cluttered desk was the sign of a productive mind. Maybe I'm getting old, but now I find that a cluttered desk just makes my mind feel busy — in the snarled-up, squirrels-in-my-head way. Well, it turns out that when you fix the issues that make your home look like crap, it sometimes clears your head right out, too.
For example, although I got onto the Marie Kondo bandwagon late in the game, I can now fully say that folding shirts is one of my favorite activities. It's so calming, it's almost like meditation. That meditative feeling only gets better when I place them in a drawer, neatly stacked and separated by these extendable dividers that create shirt-sized compartments. See? Cleaning and organizing may sound like a real yawn, but if it can make your home look better and your head feel better at the same time, I'm all in.
This article was originally published on