The 4 Most Forgiving Zodiac Signs
They're masters at second chances.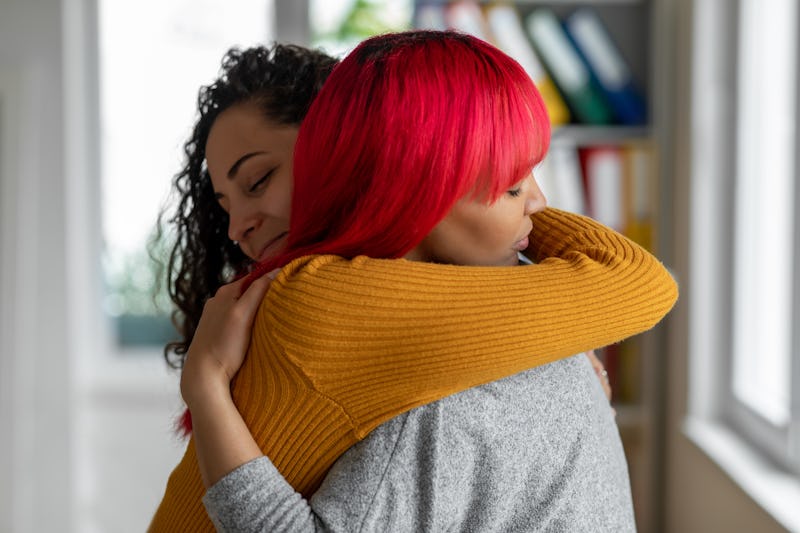 bymuratdeniz/E+/Getty Images
How forgiving you are can be determined by different factors like past experiences, the specific situation you're dealing with, how much empathy you have, and even your zodiac sign. In astrology, some zodiac signs are known for being much more forgiving than others. According to astrologers, the most forgiving zodiac signs have a few key traits in common.
"Some signs are simply more compassionate by nature, while others have a stronger sense of justice and believe everyone deserves a second chance," astrologist Sofia Celestino, tells Bustle. "But a common thread among all the forgiving signs is that they tend to be more positive and optimistic in their outlook on life, which makes them quicker to forgive and move on from any negative experience."
In general, cardinal signs and water signs tend to be more forgiving than the rest, says Emily Newman, an astrologer and psychic reader. Cardinal signs, in particular, are constantly moving forward. They're the "initiators" of the zodiac who bring in fresh, new energy. They're not interested in dwelling on past hurts, which makes it much easier for them to forgive and move forward.
Water signs, on the other hand, are pretty go-with-the-flow. They're also very sensitive, intuitive, and empathetic, which it makes it easier for them to understand where a person is coming from. They recognize that sometimes hurt people hurt other people.
While cardinal and water signs tend to be the most forgiving, there are three zodiac signs who stand above the rest. With that, here are the most forgiving zodiac signs, according to Celestino and Newman.
Sources
Emily Newman, astrologer and psychic reader
Sofia Celestino, an astrologist from destinyawakens.com