These Are The 3 Most Mellow Zodiac Signs
Chill is their middle name.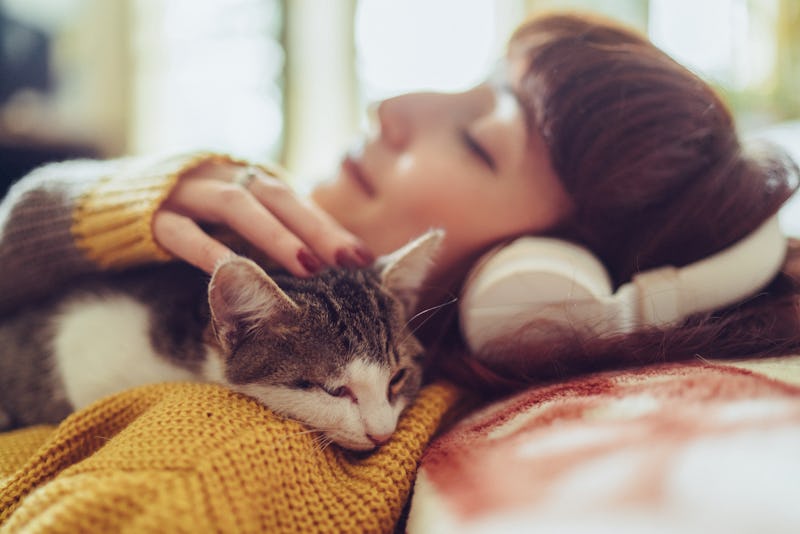 martin-dm/E+/Getty Images
As entertaining as it can be to be surrounded by people who are a bit on the wild side, there's just something nice about hanging out with someone who's more mellow. The person who is both easygoing and easy to talk to and has a calming presence that can immediately put you at ease. Even in moments of chaos, they tend to remain cool under pressure. While some people can learn strategies to become calmer, some people are naturally more mellow than others and their zodiac sign could be the reason why. According to professional astrologer Carol Starr, the three most mellow zodiac signs have one big thing in common.
In astrology, all 12 signs have their own set of traits which are influenced by things such as their ruling planet, modality, and element. If you're looking to see how mellow a sign is likely to be, their element can give you an idea.
For instance, fire signs are the least mellow among the bunch as they're known for having big, bright energies that command attention wherever they go. Air signs are also very chatty and outgoing. They're social creatures who are very curious about the world and enjoy exchanging thoughts and opinions with others. Then there are water signs, who are deeply emotional. While they do have their mellow moments, they're very driven by their feelings and tend to act and make decisions based on their emotions.
That being said, earth signs are left. According to Starr, grounded and practical earth signs tend to be the most mellow signs of them all. Of course, each person has other factors in their birth chart that can make them more or less chill. But here's why earth signs are considered to be the most mellow zodiac signs.
Source:
Carol Starr, professional astrologer