15 Sweet Things To Text Your Mom On Mother's Day
"I see so much of myself in you."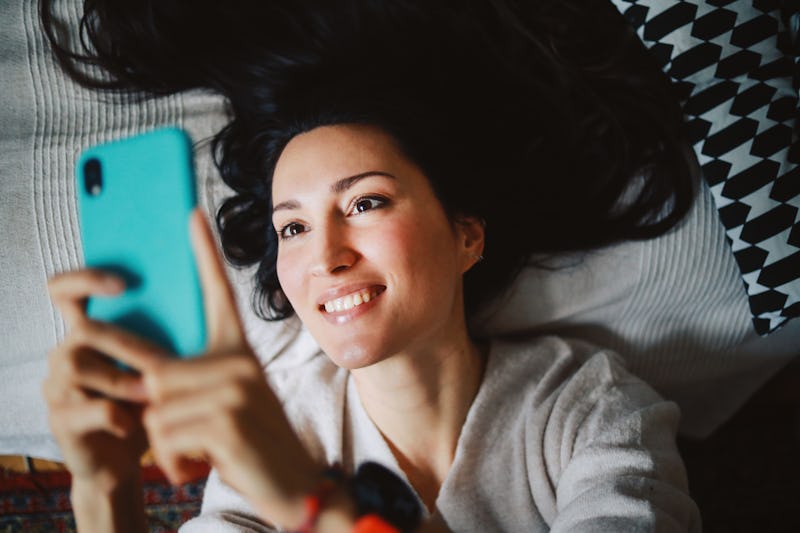 lechatnoir/E+/Getty Images
If going for Mother's Day brunch with your mom is just not possible, you might be scratching your head for ways to celebrate the holiday if you can't be together this year. Maybe you wish you lived closer to home or had a second off of work so you could easily shower your mom in the luxury and love she deserves. That's why it's important to think of the best Mother's Day texts to remind your mom of all the things you appreciate about your relationship.
At the very least, you'll want to convey to your mom that you're so glad about the inspiration she brings to your life. Sending a heartfelt Mother's Day text does not mean you can't also give your mom a ring and chat on the phone for a while — it just makes a nice addition to any plans you have in place.
Even if you and your mom aren't, say, Gilmore Girls-level close, it's still a good thing to acknowledge the holiday. A text might be perfect in a situation like this — it shows that you're thinking about your mom and hope things are going well. Of course, even if you two are super close, it's possible that texting is just your prime way of communicating back and forth. So, amidst the 900 texts you normally send to each other, you'll want to make sure your Mother's Day text is top notch.
If you're suffering from writer's block, here are a few good suggestions on what to send to your mom.
This article was originally published on