30 Instagram Captions To Use For Best Friends Day 2022
Through thick, thin, and everything in between.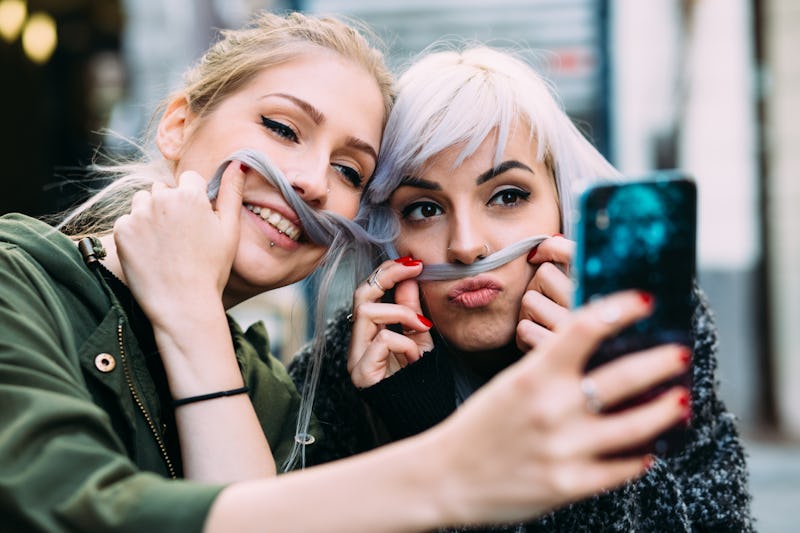 ShutterStock
If you haven't had the chance to celebrate your closest friends lately, you're about to get it. National Best Friends Day falls on June 8, and it's the perfect day to let your bestie know exactly what they mean to you. It's also the perfect day to have some best friend time where you two spend the entire day together, doing whatever it is you want to do, making each other laugh, having heart-to-heart conversations, and just acting really silly. But, then again, when you have a best friend, pretty much every hangout session goes like that. Still, now you have an excuse to do it!
National Best Friend Day is not just a day to spend time with your bestie, but to let them know exactly how much they mean to you. A friend becomes a best friend for a reason: they are there for you more than the average friend. They believe in you, support you, and lift you up no matter what. They know how to be honest with you when they have to be, and they do so in your best interest. They can feel so close to you that it's almost like they're family, which can be annoying sometimes, but is usually just really endearing. So why not tell them exactly how much you love them?
You can do this with a cute gift and maybe a card, or, of course, you can do it on social media. Post a cute photo of you and your bestie(s) on Instagram, then add one of the heartwarming National Best Friend Day Instagram captions below. They may not be hilarious, but they are sweet and perfectly describe how you feel, and sometimes, that's what you need.
This article was originally published on