8 TikTok-Viral Pasta Salad Recipes To Try This Summer
Give the classic seasonal dish an upgrade.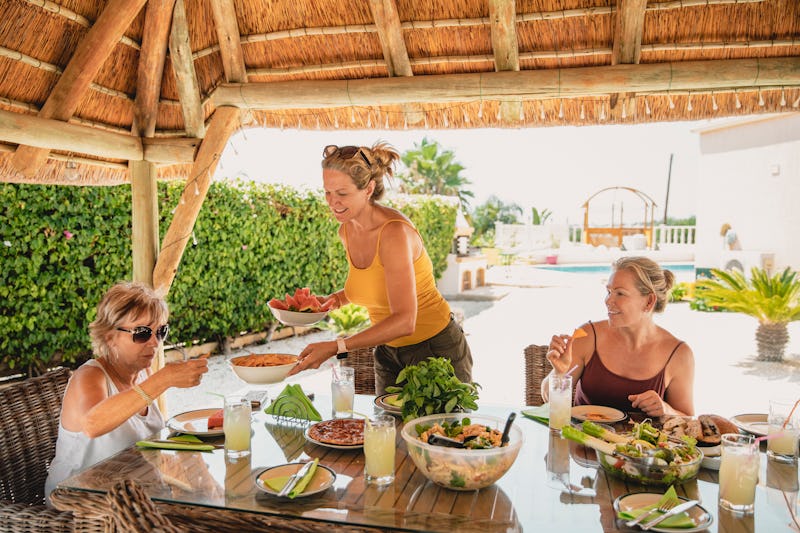 SolStock/E+/Getty Images
There's a lot to love about summer — relaxing vacations, trips to the beach, the ice cream man taking up residency on your block, and the list goes on. Not to mention, there are several meals that are best enjoyed in the summer heat, which means we spend all year dreaming of the next time we'll get to enjoy our favorite dishes. Pasta salads fall under this category, and if you've been on TikTok recently, you know the classic bite is trending just in time for long days by the pool and tasteful tan lines.
The hashtag #pastasalad has nearly 400 million views as of May 31, and with summer right around the corner, it's safe to assume the trendy dish is going to get more popular as the season goes on. Because the chilled dish is so easy to make, there's a good chance pasta salads will become your new summer staple. But you don't have to follow the same recipe every time, because TikTok is filled with tons of creative pasta salad inspiration, from using vegan-friendly ingredients to taking notes from your favorite sandwiches. Here are eight of the best recipe ideas on the app, so you can spend less time searching for the perfect bite, and more time enjoying your meal by the water.