24 Mother's Day Song Lyrics To Send Your Mom This Year
From the Backstreet Boys to Kacey Musgraves.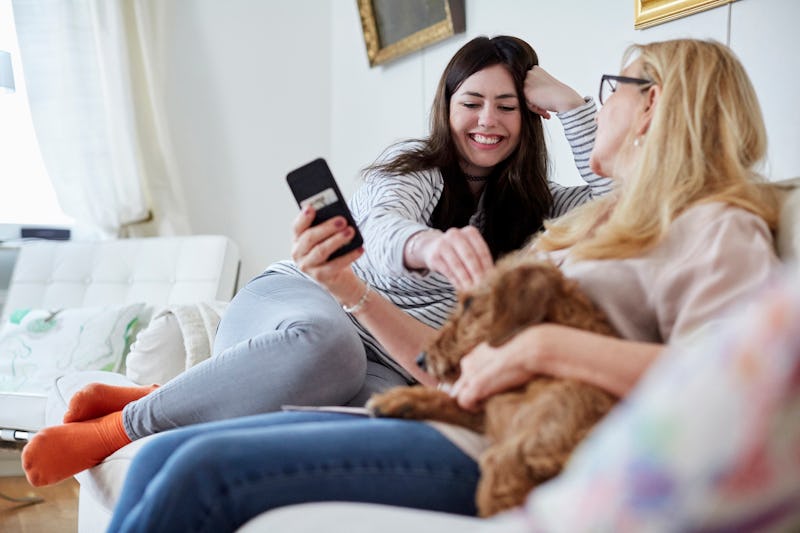 Maskot/Getty Images
Sunday, May 14 is Mother's Day, which means it's time for you to stop dodging your mom's calls and start showering her with all the love and attention she deserves. This can be anything from buying her something new to customizing a really special gift. You should also prepare for your social media feeds to be inundated with photos and captions about everyone and their mother – literally. If you're one of the many who will be posting a picture of your built-in bestie, consider using one of the below song lyrics as your Mother's Day Instagram caption.
There are a lot of songs written about the experience of motherhood, and there are also plenty written simply in honor of mothers. Instead of using a generic caption that says something like, "I love you, Mom" or "My mom is better than yours,", try making your caption a little bit more unique to you. Music just so happens to be one of those things that can speak volumes, especially when the song is meaningful and ties back to a shared experience between you and your mom. Plus, it's fun to see if any of your friends and followers will catch on to what song you're referencing.
Read on for the best song lyrics from your favorite hitmakers about moms to up your caption game on Mother's Day. Or, ya know, you could also just send these lyrics to mom via a card — up to you.
This article was originally published on