25 Spring Equinox Captions To Help You Celebrate The Start Of The Season
Spend less time overthinking your captions and more time enjoying the views.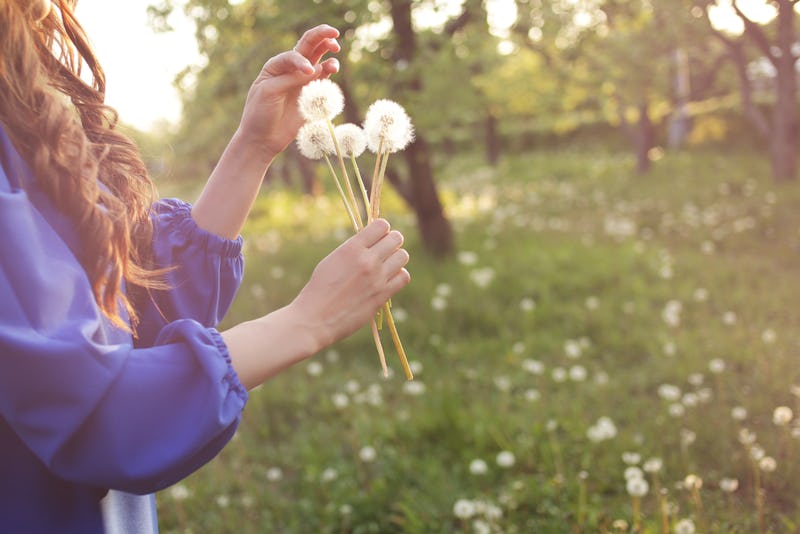 ShutterStock
If you feel like winter has been going on forever, you'll be happy to hear the Spring Equinox takes place on March 20, marking the first official day of spring. Yup, after a grueling season of early sunsets and chilly cold fronts, we've finally made it. This day has been a long time coming, so it's probably something you're gonna want to post about on social media. If you're planning to celebrate the new season with a post on IG, you'll need the right caption to go with it, and you can't go wrong with these punny Spring Equinox Instagram caption ideas.
Instagram captions that are puns are basically the best captions out there because they're fun and break up anything else on your feed. And puns for spring feel especially appropriate, as this is usually a happy day full of joy and hope for something new to take place. After all, the Spring Equinox is associated with change and new beginnings, as well as light and sunshine.
There are tons of jokes and puns out there about the beginning of spring that you can turn into a cute caption, and we've compiled a list of some of the best ones. Take a spring-inspired photo (or just post a throwback, it doesn't matter), and get in the mood for the warmer weather to come upon us. So pick a caption and get ready for the likes to roll in.
This article was originally published on