All The Big Decisions You Need To Make When Leaving The City
Renting or buying, moving somewhere new or moving home — the choices are endless. Here's how to pick a side.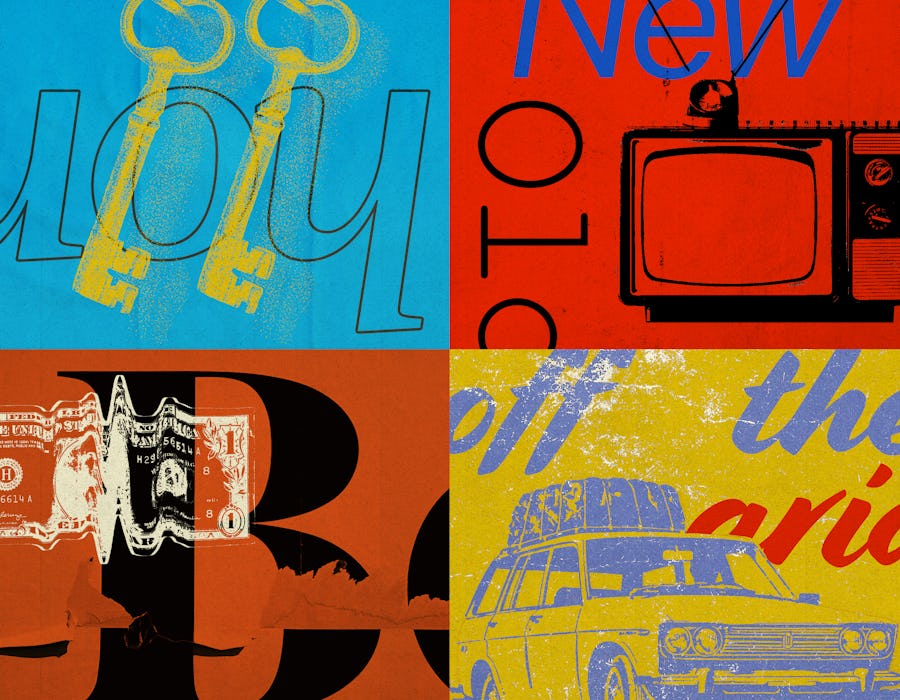 Jeffrey Coolidge, CSA, Michael Raines/Getty Images
Let's set the scene. You're excited about moving to the suburbs for the peace and quiet, but that Sex and the City episode where the girls go to an exurban baby shower and choke on the boring country air is haunting your decision. A little room to breathe is very alluring after years of living in a shoebox, and you can't wait to see a bird that's not a pigeon, but you need a little reassurance that you're swapping your trusty bodega and a spontaneous social life for something just as valuable.
Unfortunately, there is no silver bullet that will allay those fears. Not because they can't be quelled, but because the suburbs were never a monolith with a ubiquitous Olive Garden and a half-empty mall lurking behind a disused parking lot. They differ depending on where you are and what version of the suburban experience you choose, a condition that has only been amplified by the pandemic, which has itself transformed what counts as a viable suburb of an urban center.
"We're not talking about somewhere that is hours [away] and out of range, but somewhere you could maybe commute two hours to get you to where you're going," says Susan Wachter, professor of real estate and finance at The Wharton School and co-director at the Penn Institute for Urban Research. "Old-fashioned transportation and being able to be online — for most of us that's going to be critically important," she says, but besides that, your suburb existence can be as Kardashian or Gilmore as you like.
First, you have a few key decisions to make about where to live. Here's Bustle's guide to the pros and cons for each option, together with the personal stories of those who enjoy their decision.
Commuter Town vs. Off The Grid. Just how far into the woods are you willing to go? Do you want to live close enough to make it to a last-minute party? Or can you work totally remote and put a few hours between you and civilization? Read More
Moving Home vs. Somewhere New. Depending on the relationship you have with your hometown and the people in it, moving back to your old stomping ground as an adult could mean recreating some of your best childhood memories or finally getting to drink at the local bar legally. On the other hand, moving somewhere new can be a chance for a big adventure, with way more opportunities to be the main character. Read More
New Builds vs. Old Properties. One person's dream home is a new Spanish-style ranch with a Nancy Meyers kitchen. For someone else, it's a Victorian shell where their cottagecore impulses can run wild. Deciding whether to go old or new is a tough call; contractors might cut corners when making new homes, while older homes often come with more unexpected costs than charming quirks. Read More
Buying vs. Renting. For many, buying isn't an option because there are so many more upfront fees and financial requirements. If you do have the means to purchase a home, building up equity is a huge advantage, but renting may still be more desirable if the idea of being saddled with 30 years of debt feels overwhelming. Read More