The Best Luxury Sheets, According To Reviewers
We only recommend products we love and that we think you will, too. We may receive a portion of sales from products purchased from this article, which was written by our Commerce team.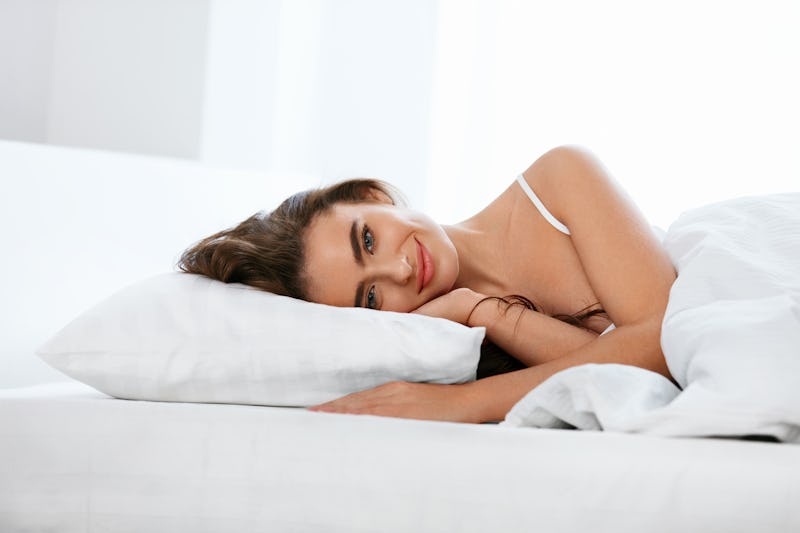 fotolia/puhhha
You don't have to book a stay at a hotel to experience soft, luxurious sheets. You can recreate that experience at home by picking up a set of high-quality sheets for your own bedroom. And, when it comes to finding the best luxury sheets, you'll want to consider first what fabric you prefer.
No matter how luxurious a set of sheets is, if the fabric doesn't suit your sleeping needs you won't love them. For better or for worse, the best luxury sheets tend to be made of lightweight or breathable materials, like 100% Egyptian cotton, bamboo, linen, or soft silk. With each fabric, you'll want to look at different measurements to ensure you're finding the highest quality products.
For cotton sheets, the name of the game is thread count. The higher the thread count the more durable and soft a sheet will feel. While thread counts can run as high as 1,200, most experts tend to think of somewhere around 500 as the point where increasing the thread count stops improving the quality of the sheets. I'd look for sheets with a thread count of around 800 for luxury sheets that balance quality and price.
For silk sheets, you'll want to look at momme weight. Momme weight represents the weight of the silk, and experts say that silk fabrics between 19 and 25 mommes offer the best blend of strength and lightweight feel (the higher the mommes, the more durable and thicker the silk will feel).
Lastly, for bamboo and linen sheets, look at the fabric blend. Often sheets with just a touch of bamboo or linen will advertise as bamboo or linen sheets, and, while this is technically true, the higher the blend in the fabric, the better quality the sheet will be.
Below I've gathered up some of the best luxury sheets you can buy, in each of the four lauded fabrics above.
This article was originally published on