The 9 Best Cat Trees For Large Cats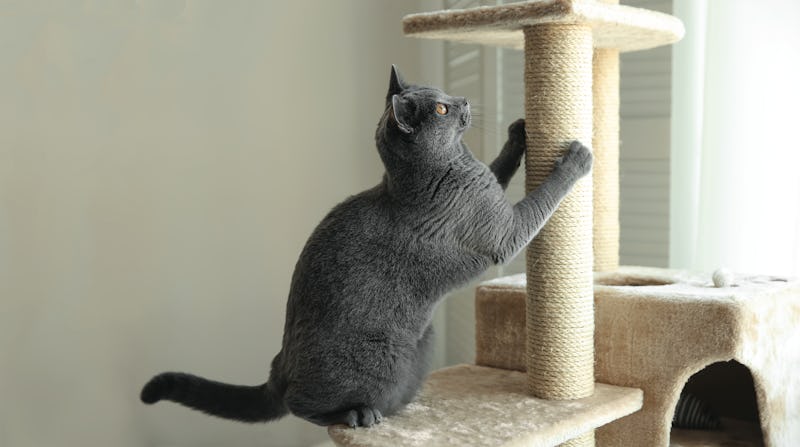 New Africa / Shutterstock
We may receive a portion of sales if you purchase a product through a link in this article.
If you have a large cat, it is possible to find a sturdy cat tree for them to exercise and perch on — if you're looking for the right ones. The best cat trees for large cats are equipped to support the weight of heavier felines climbing on and off, without toppling over or collapsing. Whether your cat likes to scratch, climb, or nap, these cat trees have all been put to the test by Amazon reviewers with large cats weighing upwards of 15 pounds (and one is even made to hold over 40 pounds).
Shopping for ultra-sturdy cat trees isn't always easy. Not all cat trees — even some popular ones — are ideal for cats that weigh over 15 pounds. Some manufacturers list weight capacities for their cat trees, which can be a quick way to identify if a particular product is appropriate for your cat. If a max capacity isn't listed, digging through the user reviews on Amazon is another great way to get a sense of how strong the cat tree is.
Amazon is a great source for all things shopping related, but this is especially true when it comes to kitty toys and supplies. After all, you don't want to waste your money on a tree that can't support the weight of the big cat in your life. Below, you can find everything from massive cat trees designed for multiple pets to compact perches that don't take up a ton of space yet can still hold a large cat.
This article was originally published on