The 13 Best Cooling Vests For Dogs
We only recommend products we love and that we think you will, too. We may receive a portion of sales from products purchased from this article, which was written by our Commerce team.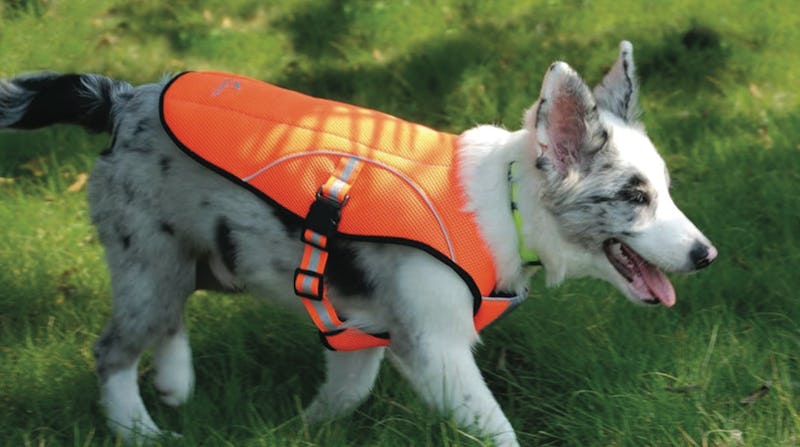 Amazon
Whether it's the hottest part of the summer when the sun is beating down every day, or you simply have a dog who gets toasty no matter what time of year it is, a cooling vest is a great way to keep them from hiding out in a dark room all day, hugging the tile floor and panting miserably. That said, there's a wide range of styles and qualities to consider. If you want to ensure your precious pooch stays cool for the long haul, you need to get the best cooling vest for dogs that you can find. But what should you look for?
First of all, you'll want to decide which type of vest you want. The most common style is the "evaporative vest" which you dunk in water and place on their body, allowing the cold material to cool them down. Another kind, which is less common, is the "ice vest," which you store in the freezer and take out when it's time to cool your dog down. Finally, there's the "dry vest," which is filled with water and provides a few days of cooling at a time. All are great choices — it's just a matter of personal preference.
Once you've decided on a style, the next thing to consider is how much your dog likes to move. If you have an older pup who's less prone to jumping around, a full-coverage vest that spans the length of their body will work great. This kind is also ideal for thick, fluffy dogs who get especially hot and need the extra cooling properties. On the other hand, if you have an excitable, hyperactive pooch who hates wearing coats and doesn't like to feel constricted, you might want to go with one of the more minimalist styles.
Other than that, you'll want to make sure it has sturdy straps — Velcro, or extra zippers to ensure it fits properly — and that the materials are high-quality and durable. To help you out, I've put together a list of the best dog cooling vests to keep your furry friend cool and comfortable all year long.
This article was originally published on