This Is Your Erogenous Zone, Based On Your Zodiac Sign
The simplest way to take your sex life to the next level.
by Eva Taylor Grant and Kristine Fellizar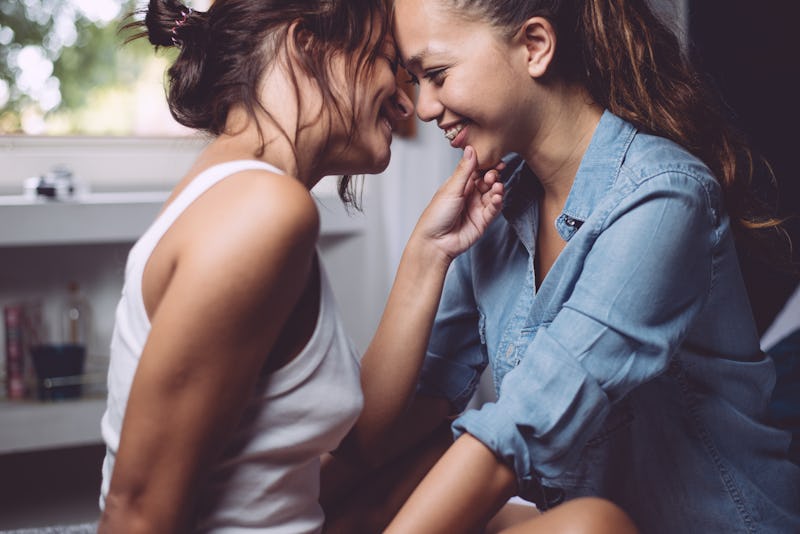 Fabio Formaggio / EyeEm/EyeEm/Getty Images
If you're looking for a super simple way to take your sex life to the next level, your zodiac sign is key. In astrology, each sign is associated with at least one part of the body, starting with Aries, who rules over the head, to Pisces, who rules over the feet. These are areas of the body that tend to be more prone to ailments and are sensitive to touch. According to astrologers, these are considered to be the zodiac sign erogenous zones. Whether you're looking for ways to pleasure your partner or make yourself feel good, each zodiac sign has at least one area of the body to focus on.
Erogenous zones are parts of our body with heightened sensitivity to arousal. While a lot of people share certain core spots (like the famous seven Monica outlined in Friends), a lot of the physical and emotional response varies from person to person. For instance, a Capricorn, whose sign rules over the skeletal system, might get pleasure from a sensual back massage, while a Libra, who's associated with the butt area, would love a playful spank. It's truly up to the individual.
So if you've been stuck in a rut or a routine in bed, and you're looking for something to give you a little added energy, you can turn to the zodiac. Astrologers have found that your zodiac sign doesn't just exist in your personality; It can resonate in your body too. And while no zodiac recommendation is going to be a one-size-fits-all solution, it may be fun for a bit of exploration when you're looking for it.
With that said, here is your erogenous zone, based on your zodiac sign.
Your erogenous zones are up to you to explore, but sometimes peoples' interests have more in common than you'd expect. Exploring your relationship to your body through the zodiac can be really fun, and since you're looking into erogenous zones, pretty low-risk. Just try a light brush or touch to your sensitive body part, and see how it feels. You may learn something new.
Source
Lisa Stardust, astrologist
This article was originally published on