These Cheap Things With Near-Perfect Amazon Reviews Will Make Your Home Look SO Much Better
These will make your home look much better with minimal effort.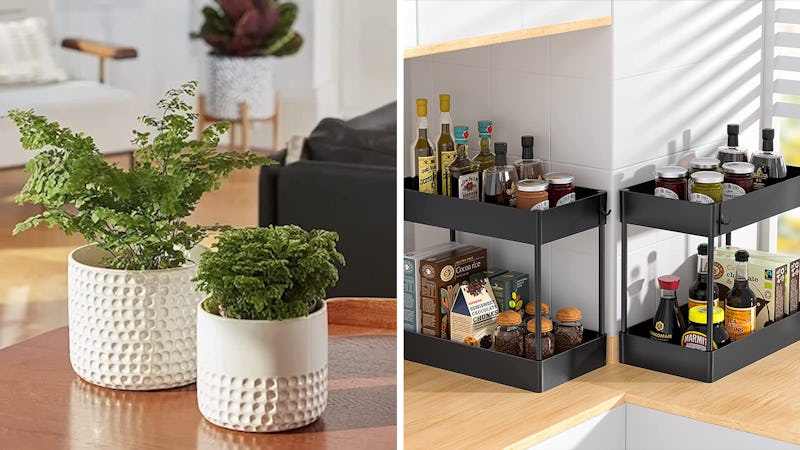 We may receive a portion of sales if you purchase a product through a link in this article.
If you've ever had the urge to spruce up your space, but you didn't want to spend a lot and you weren't quite sure where to start, then this list of cheap things with near-perfect Amazon reviews is for you. These items will help make your home look much better with minimal effort required.
That's right: You'll find products here ranging from clever organizers (yes, you can better utilize that space under your sink, I promise) to shelves and storage containers and multi-tasking products that offer both form and function. So kick up your feet and get comfortable, because you'll want to take a close look at many of the ideas here.
And if you don't have something handy for your feet, might I suggest the ottoman you'll see about halfway through the list?
This article was originally published on