These 40 Genius Hacks Make Your Home So Much Nicer — & They're Shockingly Easy
Easy tricks for major home upgrades.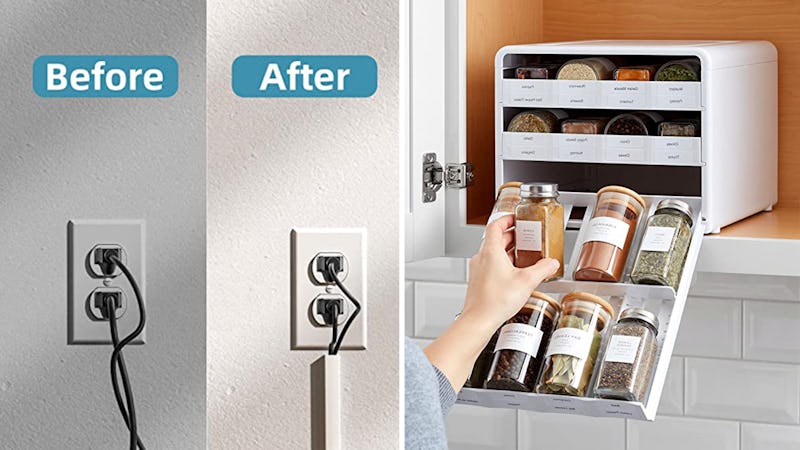 We may receive a portion of sales if you purchase a product through a link in this article.
Maintaining a beautiful and functional home often seems like an expensive and time-consuming endeavor. However, the truth is you can effortlessly enhance your living space with just a few simple yet genius hacks. For example, something as simple as replacing the handles on your cabinets can really spruce up a kitchen. Or consolidating all your bathroom clutter onto one stylish and functional shelf will make the whole space feel cleaner and more organized.
From deep-cleaning tile grout to organizing your spice rack to tackling stubborn hard-water stains in the bathroom, the hacks on this list require minimal effort while yielding remarkable results. With the products on this list, you can bid farewell to endless house projects and say hello to a beautifully improved home.
This article was originally published on