40 Weird But Genius Hacks That Make Your Home Look Better With Almost No Effort
You can literally just walk around and make your home cleaner!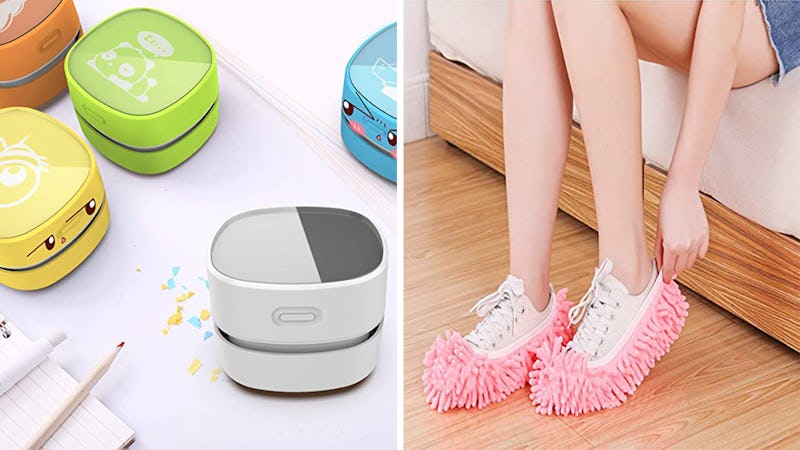 We may receive a portion of sales if you purchase a product through a link in this article.
Keeping your home nice and making it look better than it normally does sounds like the kind of thing that'll cost you a ton of money and a lot of time. But, honestly, making your living space cuter and more functional can be really easy. For example, placing a faux-leather tray on a table or counter is pretty much zero effort, and you can stick all of the countertop clutter in one neat little spot. This tip also isn't the only one that's super easy either, because this list has 40 more weird but genius hacks to make your home look better.
This list has products that help you deep-clean your tile grout, organize a pantry, and fix grease stains in the kitchen, and they're all still super low-effort. There's even a pumice stone toilet bowl cleaner that makes that chore way less gross, and it lets you toss the grimy toilet brush.
Grab any of the products on this list, and you won't be stuck working on a house project all day — and your home will be better in the meantime.