On TikTok, #Hopecore Will Inspire You — & Get You Excited For The Oscars
Warning: Videos under this hashtag might make you cry.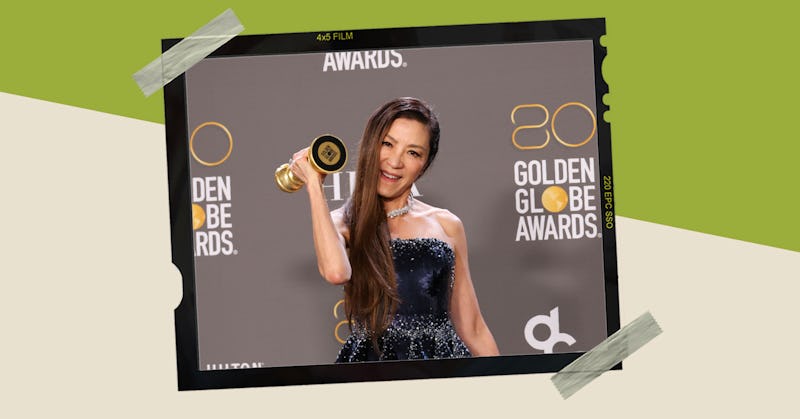 Getty Images
Underdog stories, comeback stories, redemption stories, success stories — we love them all. TikTok is celebrating the most feel-good moments in pop culture history with the new trend called "Hopecore," and it's just as sweet as it sounds. From acceptance speeches to dark horse victories, TikTok's Hopecore trend is sure to warm your seemingly cold heart.
Unlike other trends, Hopecore doesn't have a specific sound, filter, or editing style attached to it. That being said, there are videos across the Hopecore genre that share similar qualities to help connect them to the larger trend, like the use of a slow yet powerful track like "My Way" by Frank Sinatra in the background. But for the most part, the connecting Hopecore thread is the use of clips from touching moments in sports and entertainment history, or uplifting quotes from interviews and speeches that are meant to inspire, well, hope. You can find the trend under the hashtag #hopecore, which has nearly 147 million views and counting as of March 7.
Some of the best Hopecore moments you'll see under the hashtag include the heartwarming reactions from musical artists Tyler, The Creator and Amy Winehouse after they've won the Grammy award for Best Rap Album and Record Of The Year, respectively. If you're a sports fan, you can expect to find a series of unabashed post-victory celebrations from the likes of Kevin Garnett and Lebron James, and relive all the most exciting wins in football, basketball, and soccer history.
As you can probably imagine, there are tons of empowering speeches that TikTok has deemed Hopecore-worthy — not just from Academy Award winners such as Halle Berry or Lupita Nyong'o, but from important figures in politics and the humanities as well, like Alexandria Ocasio-Cortez, Malala Yousafzai, and Emma Watson.
A recent champion of the Hopecore trend is actor Ke Huy Quan, who has been sweeping the 2023 awards season for his performance in the 2022 film Everything, Everywhere, All At Once. The veteran actor's acceptance speech from the Golden Globes has already made an appearance in the Hopecore trend, and there's a chance we'll be seeing even more of him under the tag if he wins the Academy Award for Best Supporting Actor on March 12. His costar Michelle Yeoh has also been a staple of this viral trend, as she's expressed her gratitude for her successes this awards season after four decades in the industry in her acceptances speeches at the Golden Globes and SAG Awards.
Not every clip needs to be from a major historical event to be considered Hopecore, or even a real event at all, for that matter. Many Hopecore edits include moving scenes from your favorite films and TV shows across all genres, from The Lego Movie and Kung Fu Panda to Little Women and The Pursuit Of Happyness. You might even see some relaxing nature scenes and videos of wildlife sprinkled throughout edits, too.
All in all, Hopecore casts a pretty large net, but if there's one thing you can count on from the viral trend, it's that these types of videos will always leave you feeling inspired, optimistic, and of course, hopeful. And they'll no doubt get you excited for the rest of this year's awards season, too.