The Most Candid Person On Your #FYP Has Her Own Podcast Now
Madeline Argy initially went viral for meeting a royal... kind of.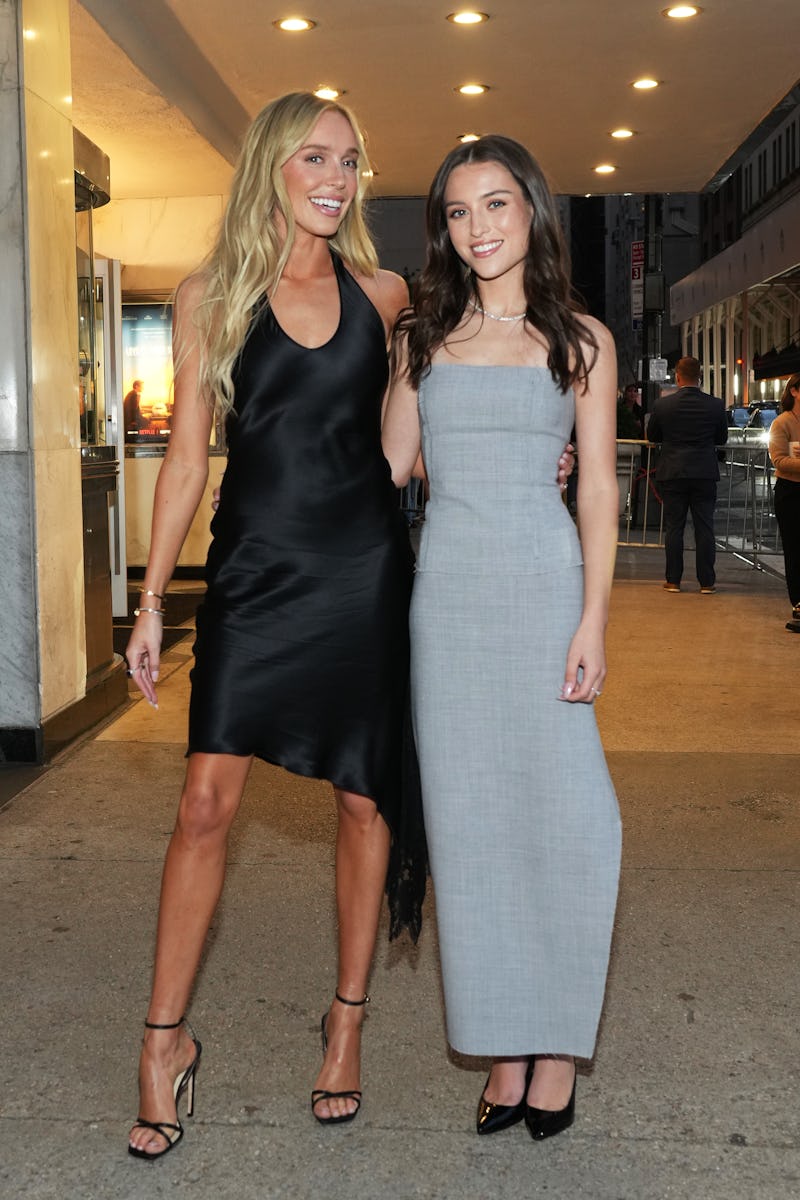 Bennett Raglin/Getty Images Entertainment/Getty Images
It doesn't take much scrolling to come across a video from Madeline Argy on the TikTok FYP. After all, the British TikToker has amassed over 4.8 million followers since she began posting in 2021, and between her hilarious stories and candid social commentary, it's no wonder why. Now, she's expanding her reach through a brand new podcast called Pretty Lonesome, and the TikToker is telling it all — even more than she already has.
The first episode of Pretty Lonesome premiered on Oct. 2 via Spotify and Argy's YouTube channel. The podcast is produced through Alex Cooper's Unwell content network, announced on Aug. 8, alongside fellow TikToker Alix Earle's Hot Mess podcast and Cooper's own Call Her Daddy. Here's everything you need to know about the creator.
Who Is TikToker Madeline Argy?
Argy, 23, is a British content creator. Originally from Sussex, England, she graduated from the University of Kent in 2022, currently lives with her mom about two hours outside London, and plans to move to the capital soon.
While other creators get famous for doing dances or sharing outfit inspo, Argy's content is pretty relaxed in comparison. She typically films TikToks while chilling in sweats at home. Meanwhile, on YouTube, her car usually serves as the background as she opens up about anything from dealing with anxiety to "how to be hot and confident."
Since she first took off on TikTok, Argy's following has spiraled into something much bigger. Aside from her massive TikTok audience, the creator has almost 7 million followers across the platforms, so it makes sense why pretty much every TikTok she posts goes viral now, from questioning the legitimacy of DJs to sharing embarrassing stories from the doctor's office.
What Is Madeline Argy Famous For?
If you're not sure whether or not you're familiar with Argy's content, you might've encountered the creator when she first went viral for sharing the unorthodox way she prepared to meet Queen Elizabeth II. Though the video is no longer on her page (and she didn't even get to meet the royal), she still referred to the content as "on-brand" on an episode of fellow TikToker GK Barry's Saving Grace podcast. "I just thought it would be really entertaining to know I had loads of pubes whilst I was meeting the Queen," Argy said of the video.
Her account is filled with similar off-the-cuff stories and relatable thoughts, so it's only fitting she's now baring it all beyond the short-form confines of TikTok. But before you press play on her new podcast, you might be wondering what qualifies Argy to have her own show.
What Is Madeline Argy's Podcast?
Argy explains in the inaugural episode from Oct. 2 that she named the podcast Pretty Lonesome to honor the ways in which she often feels "alone but not lonely." She said, "I feel like 'lonesome' is the perfect word for that. I love being by myself. I feel like my brain stops when I'm around other people and I lose myself." This is why she likes to record alone in her car, or as she calls it, her "crate."
In the first episode, Argy opens up about friendships, imposter syndrome, and more — all while recording the podcast in her car with just a camera, a microphone, and her dog, before moving to her bedroom. The 23-year-old plans to cover a range of topics in future episodes, including anxiety, relationships, and breakups. (Argy recently confirmed her split from British rapper Central Cee on a Sept. 27 episode of Call Her Daddy, so she'll likely have plenty of insights to share on that front.)
Where To Listen To 'Pretty Lonesome'
If the Oct. 2 release is any indication, episodes will be around 35 minutes long and will have a recorded video component to accompany the audio. It's unclear whether Argy plans to have guests on the show moving forward, but she shares in the podcast trailer that she made this show so that we can "all be alone together," so it's fair to assume most, if not all, episodes will be recorded solo.
Episodes of Pretty Lonesome are released every Monday on Spotify and YouTube.