You're Wasting Money On Your Pets If You Aren't Trying Any Of These Clever Things
Your pet and your bank account will thank you.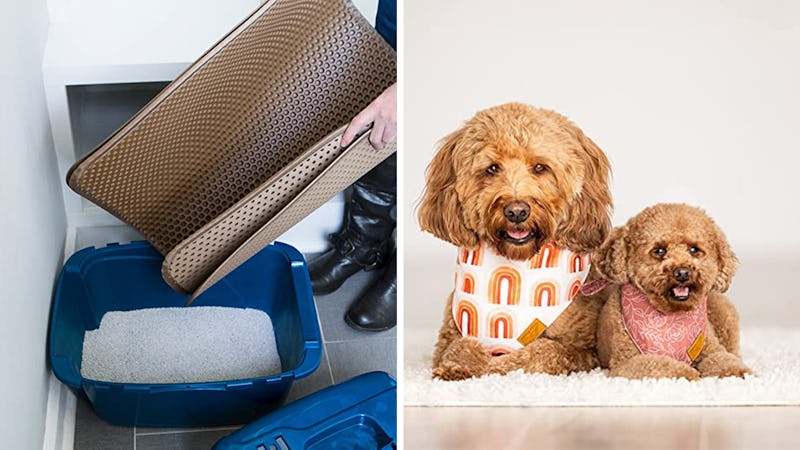 We may receive a portion of sales if you purchase a product through a link in this article.
Pet ownership can be rewarding, but it requires commitment and hard work — not to mention a well-stocked arsenal of treats, toys, and other supplies. But that last prerequisite can get pretty pricey if you're not careful. The best purchases for your furry (or hairless) friend combine practical value with an enjoyable experience for you and your pet. To cut to the chase, you're wasting money on your pets if you aren't trying any of these clever things on Amazon — all of which check off both of those boxes.
The list includes a waterless cat shampoo that smells heavenly (and helps keep your hydrophobic kitty calm), a bacon-scented dog toy that holds up to aggressive chewing, and a luxe pet bed that's machine washable.
Want to put your green thumb to the test? Try a cat grass growing kit and let your kitty feast at harvest time. Or, if you have a pup that loves romps in the mud, a backseat cover for your car will allow them to stretch out on the ride home while your upholstery remains pristine.
Check out these and dozens of other smart pet products that will make your pet feel spoiled while you feel like Fur Parent of the Year.